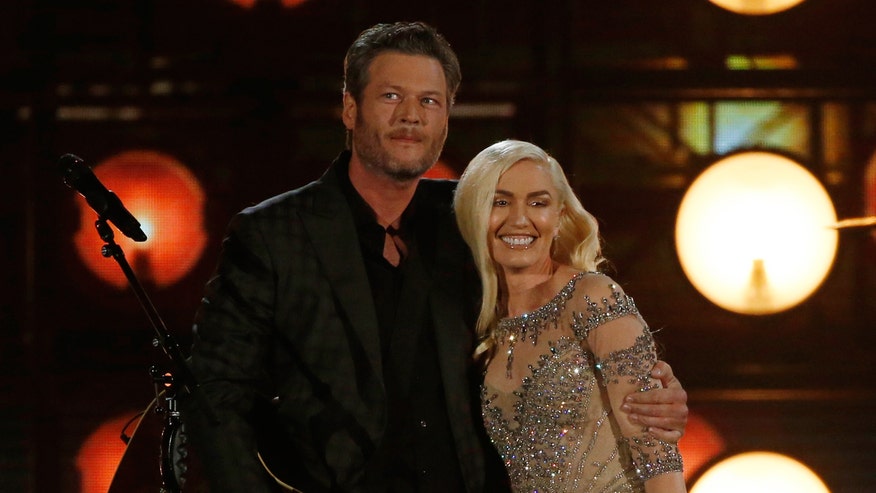 Blake Shelton tried to blame girlfriend Gwen Stefani for a music mix-up, and the internet just wasn't having it.
On Monday's episode of "The Voice," Shelton said he was unfamiliar with Bob Marley's "Redemption Song" ahead of contestant Brandon Royal's performance of the hit.
In defending himself for not knowing the tune, Shelton said, "I know 'One Love.'"
He added that it is girlfriend Stefani's "responsibility" to introduce him to various types of music.
Fans of the show were quick to point out that Shelton has heard "Redemption Song" on "The Voice" before when it was performed during a previous season.
Some also slammed the star for blaming his lack of music knowledge on his girlfriend.

@blakeshelton #VoiceKnockouts I heard that, don't try to blame that on Gwen! Hope you've listened to Redemption Song like Alicia told you!

— SN (@stormeec66) April 11, 2017
Blaming the girlfriend damn @blakeshelton hope you like the couch @gwenstefani @aliciakeys @adamlevine @NBCTheVoice #knockouts #blake #Gwen

— Breyton 🎭🎶🦄🌙🌟 (@mileycfan4eva) April 11, 2017
.@blakeshelton #VoiceKnockouts Hey Tess Ann Chin sang Redemption Song in her season.

— steffanie mccarthy (@soomerwife) April 11, 2017
Can someone remind @blakeshelton that @Tessanne sang Redemption Song the season she won #TheVoice

— Jeremy Dabney (@jdntx_2000) April 11, 2017