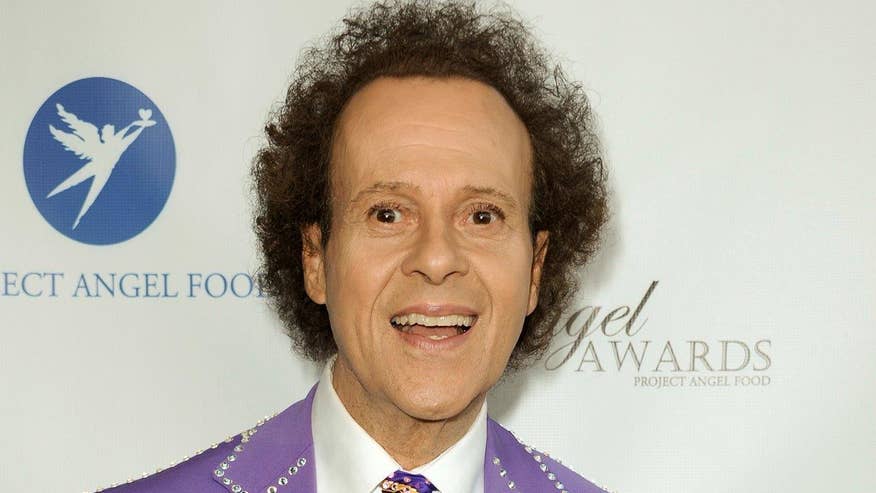 Richard Simmons may be ready to emerge from hiding, his manager hinted as news broke that the star recently inked a deal to license new merchandise.
License Global reports Prominent Brand + Talent is looking to create a new line of Simmons products. The company is co-founded by Simmons' longtime manager Michael Catalano.
Catalano told The New York Times it's "possible" that Simmons would be willing to appear in public in order to promote the products, but adds that any decision "is yet to be determined."
Catalano elaborated on the new product line in a statement to Entertainment Tonight.
"With the enormous outpouring of love and well wishes for Richard, we felt creating a thoughtful, inspiration-based line of products would be welcome," the statement read. "Richard has always created products that helped people take better care of themselves and any new products will certainly be in keeping with Richard's consistent message and mission."
Simmons' shying away from the spotlight is the subject of the hit podcast "Missing Richard Simmons," which sought to investigate the reasons behind Simmons' public disappearance.
Catalano told the Times that while the podcast contained many "mistruths," it did make younger people aware of Simmons.
Catalano previously called the podcast "harmful" to Simmons.
"He didn't need this intrusion to validate his contribution to people," Catalano, who has managed Simmons career for 30 years, said on March 21st. "He knows the reception (the podcast) is having. He knows how people are responding to it. But it's also hurtful. It's humiliating, you know? It's damaging. It just is..."
Catalano has emphasized in the past that Simmons "hasn't officially announced his retirement."
He added in March, "When Frank Sinatra sang 'My Way,' that was his goodbye song. And Frank got bored and he was back for 20 years."
The Associated Press contributed to this report.