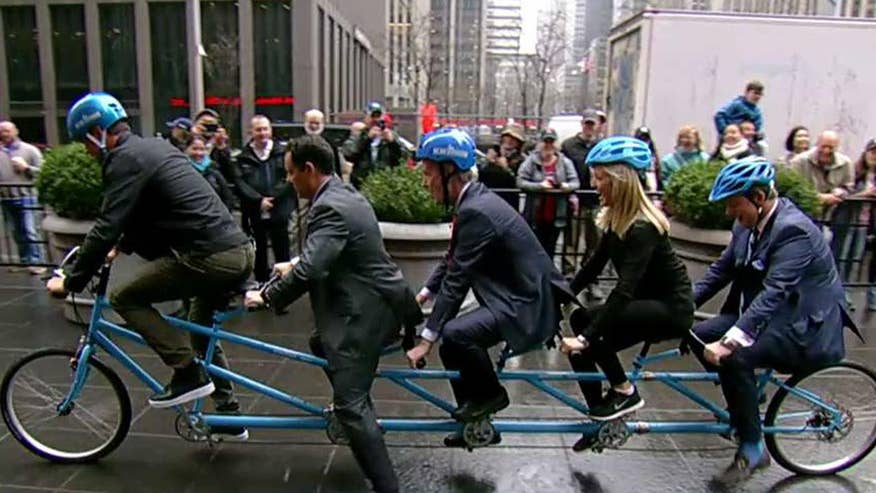 LOS ANGELES – Hollywood heartthrob Josh Duhamel is spending some quality time outdoors with his wife Fergie this spring.
"Ferg and I go out on mostly hikes or just her hanging out by the pool in a bikini which is fine with me… You know, she is outside we are all getting benefits from that," he told Fox News.
Duhamel and Fergie recently returned from a vacation in Mexico with their 3-year-old son Axel.
The North Dakota native said Axel is still learning about what his famous parents do for a living. Duhamel recalled when he recently let his son watch a scene of his from "Transformers."
"We were just in Atlanta and 'Transformers' was playing on TV and I was like 'Do I let him watch this?' and I said 'You know what I'm going to let him see this.' He saw that and couldn't figure it out… It's all sort of new to him. It's pretty intense for a 3-year-old. We are still letting him be a kid."
The 44-year-old, who has teamed up with Claritin for the Be An Outsider campaign, said his son loves to explore the outdoors.
"Axel is a little dude," he said. "He loves to be out there collecting little sticks turning them into swords or laser blasters or whatever three-year-old boys imagine…collecting rocks and flowers. There are great little trails below our house that we go down and find hiding places we'll have lunch and it's just great and he loves it. That's the way I grew up and it's not as easy as it was for me growing up because I was out in the middle of North Dakota, [Los Angeles] is a little different."
Despite being in LA for over half of his life now, his heart will always be North Dakota.
"I've officially spent half of my life in California now…that blows my mind because I still feel like I just moved here," he said. "North Dakota is my home that is where my heart is but Minnesota is also very close to me because my dad lives there and i have a cabin out there. When I really want to get away that's where I go."

You can follow Blanche Johnson on Twitter @blancheFOXLA.