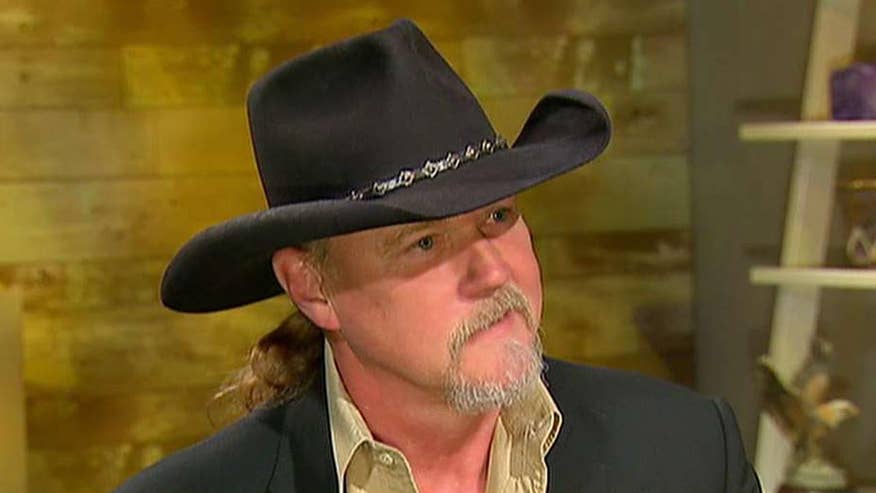 Trace Adkins has some advice for President Donald Trump -- stay off of Twitter.
The country singer, who got to know Trump over two seasons of "Celebrity Apprentice," says he stays away from social media himself.
"I have a presence on [Twitter], I don't do it myself [and I don't look at it anymore because the haters," Adkins told Jesse Waters on "Watters' World." "I don't want to participate in anything where people can just vomit up that bile all the time. I don't have time in my life."
Adkins was runner-up on season 7 of "Celebrity Apprentice" and he won the "All-Star Celebrity Apprentice" five years later. He said Trump is the same person you see on TV as he is in real life.
"If you've seen him on television and you've based your opinion of him off what you've seen from his public appearances, from speaking, whatever, you have an honest opinion of him," Adkins told Fox News. "Because I'm telling you right now, he doesn't turn it on and off for the camera. He's that way all the time."