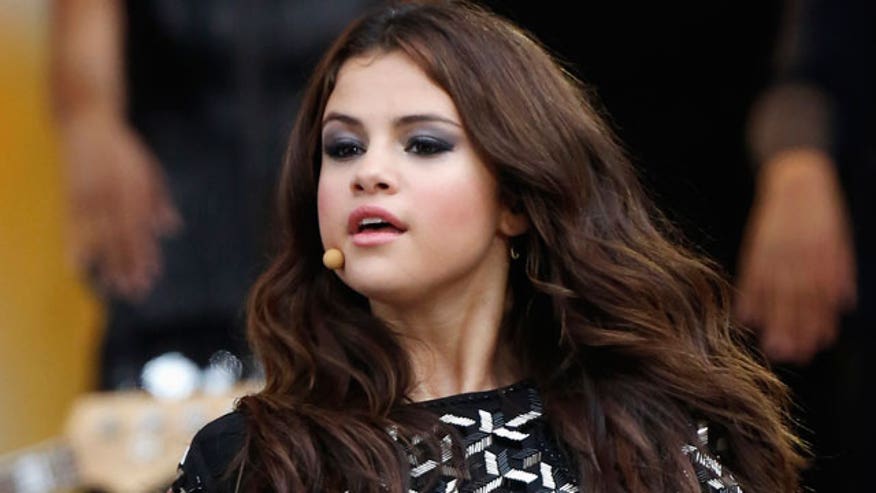 Selena Gomez admitted that she's still having trouble handling fame.
"Look, I love what I do, and I'm aware of how lucky I am, but — how can I say this without sounding weird? I just really can't wait for people to forget about me," said the 24-year-old actress/singer to Vogue for their April 2017 issue.
Gomez responded to attracting unwanted paparazzi attention after she flew to Italy with her new beau, 27-year-old singer The Weeknd. His ex, 20-year-old model Bella Hadid, also learned of the duo which prompted her to unfollow Gomez on social media.
7 TIMES SELENA GOMEZ SPOKE UP ABOUT MENTAL HEALTH
The magazine's cover girl revealed her popularity on Instagram has caused more harm than good, and not just because it stirred some unwanted drama publicly.
"As soon as I became the most followed person on Instagram, I sort of freaked out," she explained. "It had become so consuming to me. It's what I woke up to and went to sleep to. I was an addict, and it felt like I was seeing things I didn't want to see, like it was putting things in my head that I didn't want to care about. I always end up feeling like s—t when I look at Instagram. Which is why I'm kind of under the radar, ghosting it a bit."
These days, the former Disney star has been attempting to avoid the pressures of being famous. Not only has she deleted the photo sharing app from her phone, but she has been living in a California-based Airbnb.
FOLLOW US ON FACEBOOK FOR MORE ENTERTAINMENT NEWS
Gomez insisted that she doesn't get out much, except for long drives with a few people from her circle, including "some folks from church," and said that 17 people may be the only ones to have her phone number right now.
Gomez also credited Dialectical Behavior Therapy, a technique developed for borderline personality disorder to help improve communication and regulate emotions, for helping her manage her mental health. The artist explained that while touring, she experienced depression, anxiousness, panic attacks, and low self-esteem.
"DBT has completely changed my life," she said. "I wish more people would talk about therapy. We girls, we're taught to be almost too resilient, to be strong and sexy and cool and laid-back, the girl who's down. We also need to feel allowed to fall apart."
The April 2017 issue of Vogue hits newsstands March 28.