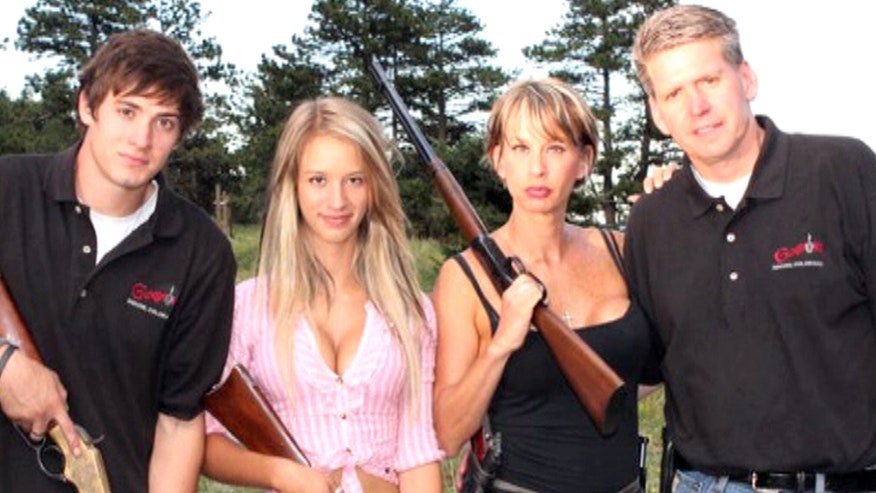 "American Guns" star Richard Wyatt is facing up to 15 years in prison after he was found guilty Friday of conspiracy, failing to disclose $1.1 million in income to the IRS and selling guns without a license.
Wyatt lost his gun license in 2009, the Denver Post reports, yet from 2011 to 2012 he managed to film 26 episodes of a reality series that aired on Discovery Channel and centered around his Gunsmoke Guns shop and his firearm sales.
"American Guns" was produced by Gurney Productions – the same company behind "Duck Dynasty" and several Shark Week specials. Discovery aired the show from October 2011 to December 2012.
"Gunsmoke has the largest and most experienced group of gunsmiths in the state," a description for the show on Gurney's website reads.
'AMERICAN GUNS' STAR CONVICTED
According to the Denver Post, Wyatt's contract from the series earned him about $500,000.
His conviction raises questions about how Discovery vets the stars they put on TV.
And it's far from the first time a reality show, or a Discovery reality show for that matter, has thrust someone into the spotlight with apparently subpar vetting. Discovery Communications—which includes channels like TLC, The Discovery Channel, OWN and Animal Planet— has had scandals with many of its stars.
Discovery Channel's "Sons of Guns" was cancelled when star Will Hayden was arrested for aggravated rape of a minor, who family members have publicly identified as his own daughter. Later, his older daughter and former costar Stephanie Ford claimed her father had molested her when she was younger as well.

Ex "Dual Survival Cody Lundin claimed in a lawsuit that fellow star Joe Teti threatened to kill him while shooting their Discovery show. The network refused to comment on the claims or the lawsuit.

TLC's "Here Comes Honey Boo Boo" was shut down after photos surfaced that showed star Mama June spending time with an ex-boyfriend who served time for molesting her daughter.

"19 Kids and Counting" was canceled after news broke that one of that one of the Duggar siblings had sexually assaulted some of his siblings as well as a babysitter. TLC still airs a spinoff series that features several Duggar family members, titled "Counting On."
Discovery Communications declined Fox News' inquiries about the charges against Richard Wyatt and the vetting process their reality stars go through.
FOLLOW US ON FACEBOOK FOR MORE FOX ENTERTAINMENT NEWS