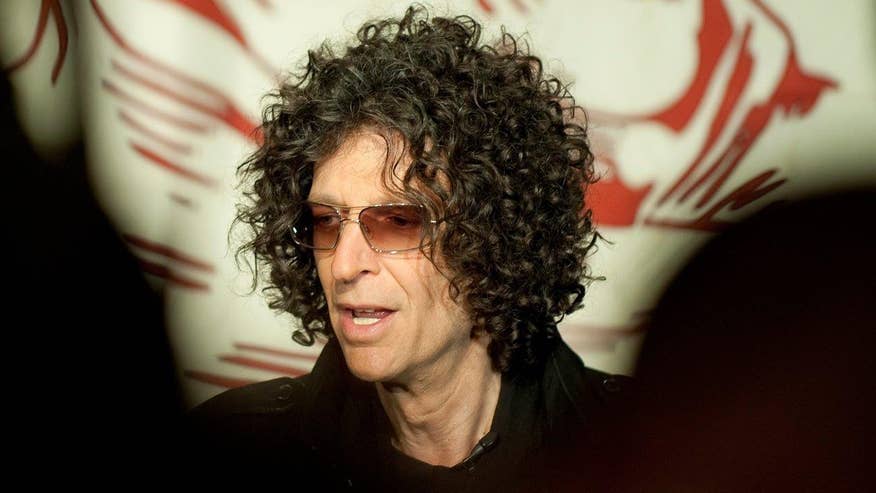 It looks like the King of All Media is getting some unwanted attention.
The Wrap is reporting Howard Stern is being sued by a woman who claimed that her personal and tax information were broadcast on Stern's show.
In her suit filed on Monday in Massachusetts federal court, Judith Barrigas insisted she was on the phone with the IRS service center in May 2015 talking through the potential misapplication of her tax refund, when IRS agent Jimmy Forsythe called the 63-year-old celebrity radio jockey's SiriusXM show on another line during their conversation.
"While on the phone with Agent Forsythe, Mrs. Barrigas suddenly began to receive a barrage of text messages and phone calls from unknown callers/individuals informing her that her personal information and phone number were being aired on Stern's show," said the lawsuit, as reported by the celebrity news site.
"Mr. Stern and 'The Stern Show' were fully aware that they were broadcasting and disseminating Mrs. Barrigas' tax and personal information, yet failed to take any action to stop the broadcast," revealed the complaint.
HOWARD STERN SAYS TRUMP 'WANTS TO BE LOVED'
"Mr. Stern and 'The Stern Show' joked about the publication and broadcast of Mrs. Barrigas' tax and personal information and conversation with the IRS's Agent Forsythe and used the broadcast and the humiliation of Mrs. Barrigas as a source of amusement for their listeners."
Barrigas also claimed that the phone conversation can still be found on the Internet today and she's received numerous calls and texts that "were harassing in nature and continued for many days, leaving Mrs. Barrigas in a frantic, high-anxiety state."
In addition to Barrigas' search for employment was reportedly impacted by the broadcast, she also "has difficulty sleeping and eating since the incident, and has sought treatment as a result."
Barrigas, who is also suing the United States of America for negligence and other counts, is seeking unspecified damages. Stern has not publicly commented on the claim.