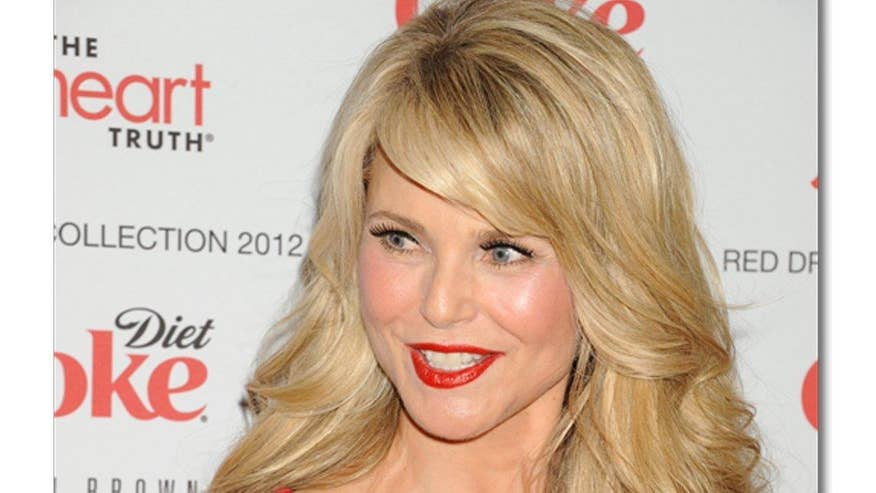 Christie Brinkley and her daughters Alexa Ray Joel and Sailor Brinkley Cook may have looked like naturals on their Sports Illustrated Swimsuit Issue photo shoot, but one of the girls initially had a major case of the jitters.
"I was completely freaked out as the non-model," admitted 31-year-old Joel, a singer/songwriter whose dad is famed pianist Billy Joel, on the "Today" show Wednesday morning.
WATCH: "If I could urge just one thing for the media… lay off the kids': @SeaBrinkley and her daughters talk growing up in the public eye pic.twitter.com/EpNwKu8TVl

— TODAY (@TODAYshow) February 15, 2017
CHRISTIE BRINKLEY, 63, POSES FOR SI SWIMSUIT ISSUE WITH DAUGHTERS
And Joel had reason to be nervous for the big shoot. US Weekly reported that growing up in a famous family was especially difficult for Joel, who said critics used to make fun of her face.
"The one thing that's hard growing up in the public eye is when you happen to catch the criticism at about 9 years old for a girl. It's crucial," said 63-year-old Brinkley, who teared up. "That's the age where they are sort of separating from their parents and gaining their own identity and to suddenly see a newspaper that calls you a name — and Alexa had to deal with that… It was excruciating as a mom. I could cry now."
ALEXA RAY JOEL ON BEAUTY TIPS SHE LEARNED FROM MOM
Her sister, 18-year-old model Cook, chimed in: "I think growing up just as a girl, just as any young girl, you deal with body-image issues and you deal with seeing people on billboards that have these tiny bodies and these perfect airbrushed figures. And you look at yourself growing up and you go through all these phases, awkward phases, and you don't feel good enough. I definitely didn't."
However, Joel wasn't afraid to take charge so that all three ladies looked their best in front of cameras.
"Alexa is the boss. She takes over," explained Brinkley.
"I'm a bit of a control freak," admitted Joel. "I brought the extensions for everybody, I had the skincare masks. I had the bug spray, all organic."
And the one person who was the proudest of the experience was mom Brinkley.
"I kind of thought, 'I like the challenge,'" she said. "And with these two gorgeous girls next to me, who is going to be looking at me anyway?"