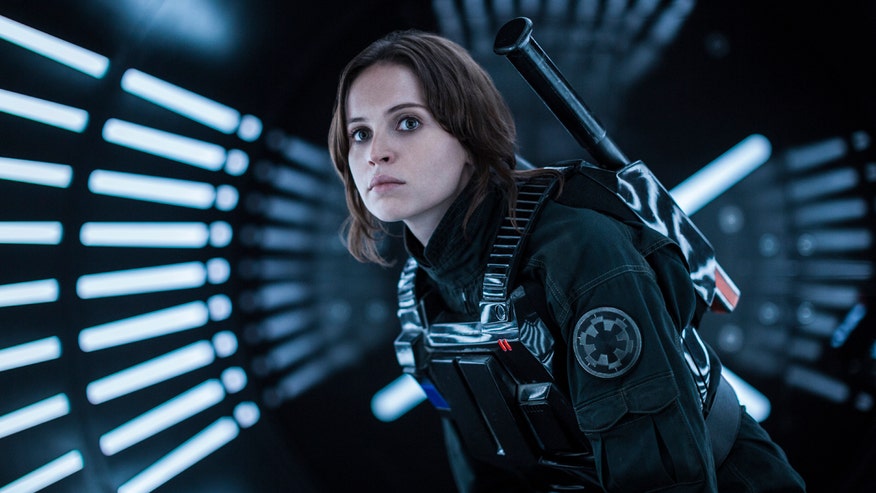 Don't expect to drive through Hollywood Boulevard anytime within the near future — unless, of course, you're in a spaceship.
In anticipation for the "Rogue One: A Star Wars Story" premiere on Saturday at the Pantages Theatre in Hollywood, an X-wing starfighter has been spotted gracing the entrance of the iconic venue.
Major road closures on Hollywood Boulevard between Ivar Ave. and Vine St., as well as between Vine and Argyle Ave. have ensued due to the spaceship's landing and the premiere, according to LA Times. The starfighter has also caused a major splash on social media, as Star Wars fans brawl to catch a glimpse of the model.
There Is A Giant X-Wing Parked On Hollywood Boulevard https://t.co/sIAdtMdzfB pic.twitter.com/POdPFOxkUV

— LAist (@LAist) December 8, 2016
"So, there's an X-wing in Hollywood. No big deal. #StarWars#RogueOne #XWing," @GordonTarpley tweeted.
"There's an X-Wing on Hollywood Blvd for ROGUE ONE premiere. This is the best photo I could get," another onlooker noted.
"Rogue One: A Star Wars Story" hits theaters nationwide on Dec. 16.