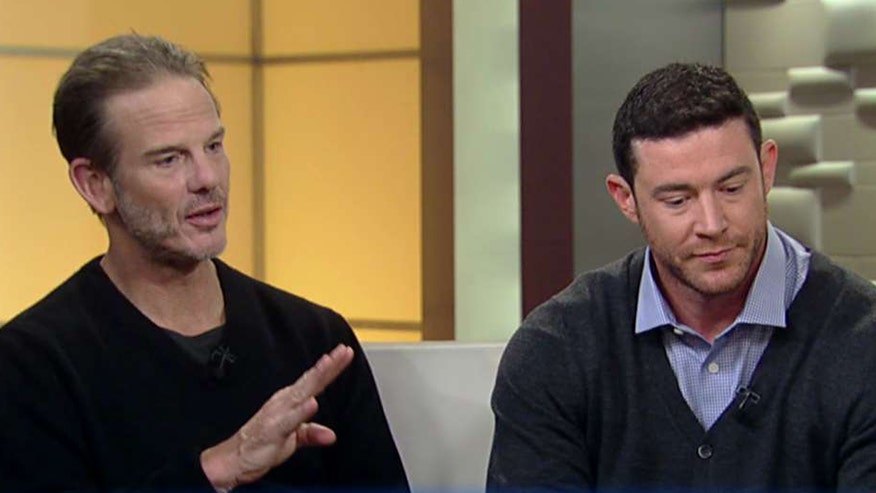 "Lone Survivor" director Peter Berg wants to honor veterans with his latest docu-series, "The Warfighters."
The series will feature four episodes that are part of a Veterans Day special on History Channel. For the show, veterans sat down with other veterans to discuss their experiences fighting terrorism.
"The fact it's veterans interviewing veterans makes for some very compelling stories because these guys would not open up to anyone who hadn't gone through what they went through," he told FOX411. "And because we had veterans asking the questions, I think we get a really candid look at what it was like for these guys. They are just really great stories."
Berg said hearing the veterans' stories can be emotional.
"I think the main part of the show, which is appealing to everyone, is just what wonderful men these guys are and how emotional they are and what they went through and how powerful their stories are," he said. "Men that were very seriously injured, people who lost brothers in operations, who lost their teammates, telling the stories of what happened. Men who were saved by members of different military groups, reunited for the first time."
The show focuses on recent U.S. Special Operations Forces' missions. Berg, 52, said he has a deep respect for the military.
"I also think that it's very important for us as the world continues to get more complicated and dangerous to understand what it is we are asking these men and women to go and do," he said. "I think we need to understand and be very cautious when we do decide to send these men so then at least we understand. If we ask them to go, they're going to go and they're die if they need to for us; so we make sure we know what we are asking them to do."
The United States Special Operations Forces have been fighting the global war on terror since 2001. Army Rangers, Green Berets, Marines, and Navy SEALs operate under those forces.
"The Warfighters" premieres November 11th on the History Channel.
You can follow Blanche Johnson on Twitter @blancheFOXLA.