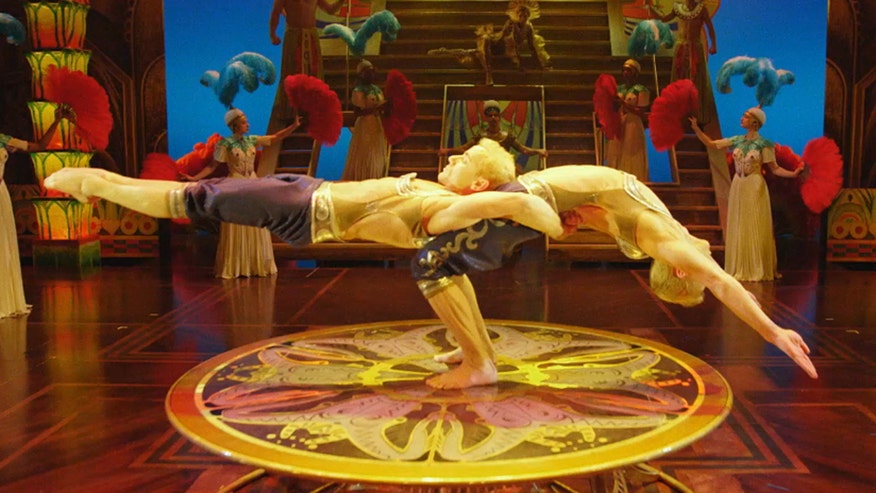 Fox News Latino was thrilled to get a sneak-peek behind the scenes at Broadway's first Cirque du Soleil show, "Paramour."
For this production, the always acrobatic troupe features Cuban-born Yanelis Brooks, one of the primary ensemble dancers, and the Argentinian Jeremias Faganel, one of the world's top specialists in the Chinese pole, spoke with us about what it means to them to be on the "Great White Way" and to bring the Canadian company's first show created specifically for Broadway.
Brooks says that although she's appeared several times with Cirque du Soleil, being on Broadway offers a rare opportunity for her to stretch her talent and bring her classical Cuban ballet training to New York's Lyric Theater.
"It's extraordinary experience. You have sing and dance and act, and it's a new challenge and a privilege for me," Brooks told Fox News Latino. "You have to be open to what the audience wants to see from you."
Brooks was trained in Cuba by Alberto Alonso, the husband of famous choreographer and prima ballerina, Alicia Alonso, whose company would become the country's Ballet Nacional. It was at the Pro-Danza Center, a division of the national company, where Brooks began her professional career.
"Paramour" presents the story of a beautiful young actress who is forced to choose between love and art in the glamorous era of the Golden Age of Hollywood – a throwback to a simpler musical theater style, but with the added wizardry of tightrope, trapeze, juggling, trampoline and contortion artists mixed in.
Faganel trained in circus school in his native Argentina. On top of mastering the Chinese pole, he performs on tilting masts and the Cyr wheel. The aerialist has performed around the world and is one of the few Latin Americans who specialize in Chinese pole.
He told FNL he's been a street performer in the past and has worked mainly with smaller acrobatic companies.
"The level of the production and the name of the company make it different," he said. "To be on Broadway, working on a show like this is very different [for me]."
He added, "This experience is very interesting and enriching."
The show has an open-ended run.
Rebekah Sager is a writer and editor for FoxNews.com. She can be reached at rebekah.sager@foxnews.com. Follow her on Twitter @rebekah_sager.