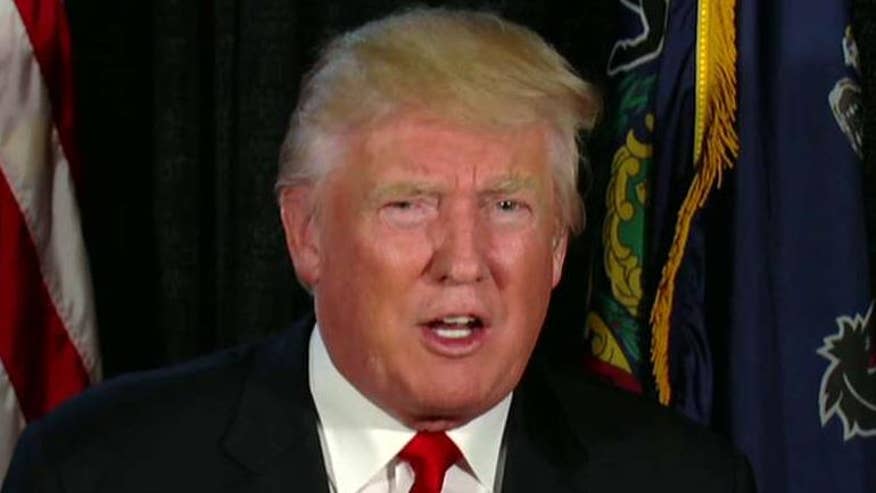 LOS ANGELES – Donald Trump's run for president caught his bosses at NBC off-guard, said the network's entertainment head.
"It surprised all of us that he would want to do this," NBC Entertainment chairman Robert Greenblatt said Tuesday. "But he's been a prominent figure for so many years, it's probably not surprising that he would embark on this kind of journey."
Greenblatt likened Trump's successful run on NBC's "Celebrity Apprentice" to how Ronald Reagan's movie career served as a useful prelude to his own second act in politics: "'Bedtime for Bonzo' helped make Reagan a national prominent figure," Greenblatt said. "Gary Trudeau was predicting that Donald Trump would run for president 15 years ago, before he was on 'The Apprentice.'"
But he took a don't-blame-us stance at the notion that "Celebrity Apprentice" — which Trump co-produced and hosted for seven seasons, ending in early 2015 — served as a launching pad for the presidential bid he began in June 2015.
"We were happy to have a show that was doing really well with a guy who was a big TV star," Greenblatt said. "I don't think there's that much of a correlation of one to the other."
"That's what great about this country," he added.
And Greenblatt added that as long as he remains with NBC Trump will never return to "Celebrity Apprentice." Former California governor Arnold Schwarzenegger is set to host the next edition of "Apprentice."
"No, he would never be back on 'Celebrity Apprentice,' as long as I'm here."
Greenblatt was appearing before TV reporters at the Television Critics Association summer conference.
Fox News' Blanche Johnson and The Associated Press contributed to this report.