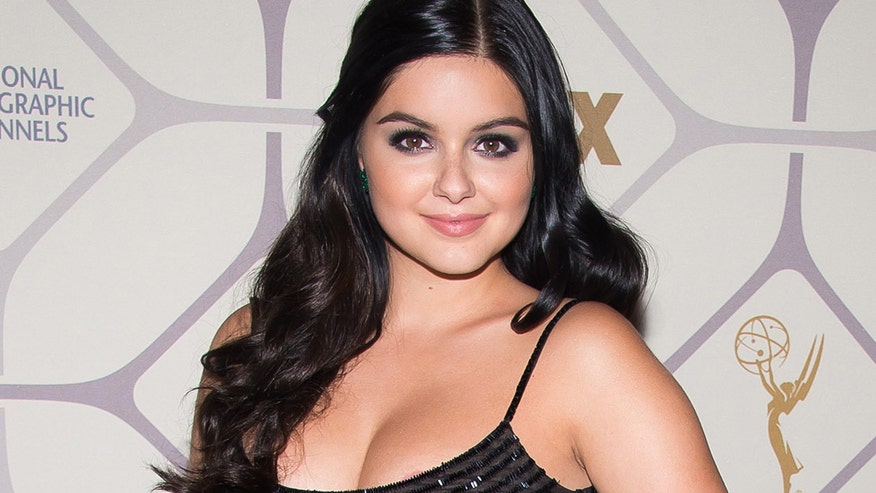 Bindi Irwin has a lot of respect for Ariel Winter — calling the Modern Family star "one of the strongest women I know."
The two 18-year-olds follow each other on Instagram and Twitter, and in an interview with Entertainment Tonight, Irwin gushed with praise about the actress and her body confidence.
"I love her so much because she has got to be one of the strongest women that I know," she said. "You look at what she posts and just as an individual she's a lovely being — she's a girl with a message!" The Dancing With The Stars champ added Winter inspires young girls to "love who they are."
"I think that we share that message so completely because we all get caught up in trying to be like each other — and that's kind of this ideal, and we all try to live up to this ideal — but really it's an individual thought of what beauty is," she said. "You have to love who you are and know that you are beautiful and own it."
Bindi, who recently celebrated her 18th birthday at Australia Zoo on the Sunshine Coast, said both young girls and guys need to embrace the bodies they have.
"If you have curves, you have to own it — and if you have been born to be able to pull off that bikini really well you have to just enjoy it and love your body and love who you are as an individual — not only for girls, but for guys as well," she said. "I see a lot of young men who are really trying to fit that box — and they have to live their lives and be true to who they are."
This story first appeared on news.com.au.