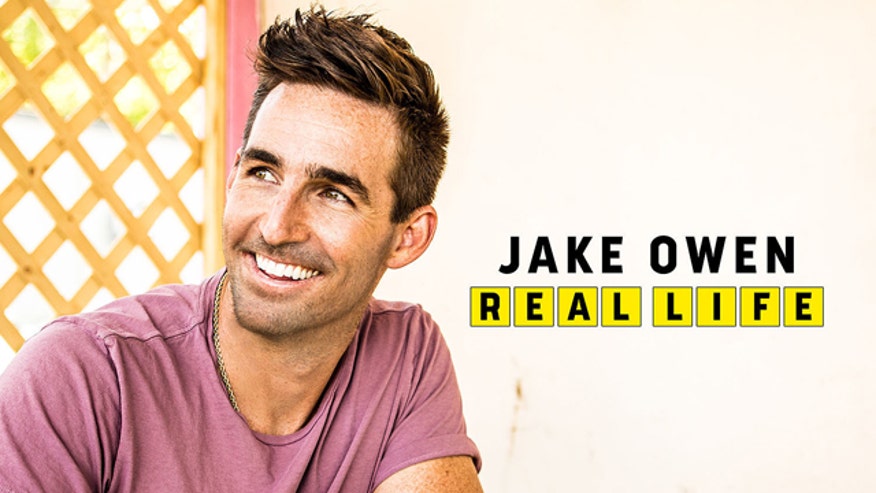 A nasty bike accident landed country singer Jake Owen in the emergency room Thursday. The singer shared a graphic photo of his injury and Twitter.
Fans immediately sympathized with the "American Country Love Song" singer. Several mentioned his previous accidents that resulted in injuries, while a couple suggested bubble wrap to keep him safe. At least one expressed concern for his bike.
Owen announced a new album last week, revealing the title and cover of "American Love" during a Facebook Live chat. He also shared the projects track listing and talked about his collaboration with Chris Stapleton. "American Love" will be available on July 29.
The country singerwas ramping up to release his last album when he suffered his most memorable and gruesome injury. The singer was riding go-karts with NASCAR drivers Kevin Harvick and Clint Boyer over Fourth of July weekend in 2013 when he crashed and shattered the bones of his right ring finger. Doctors would later amputate half of the finger.
Other Owen injuries include the collarbone he broke in 2012 while snowboarding and the shoulder injury he sustained wakeboarding before his country career began. That accident ultimately led to him choosing country music over golf. However, hehas said that he doesnt plan to reign in his adventuresome ways anytime soon.
Hewill begin a truly busy touring season in June after two remaining May shows. Highlights include a performance at the AT&T Stadium in Arlington, Texas, prior to Kenny Chesney's set and a headlining set at the Taste of Country Music Festival on June 12.
How Well Do You Know Jake Owen? Find Out!