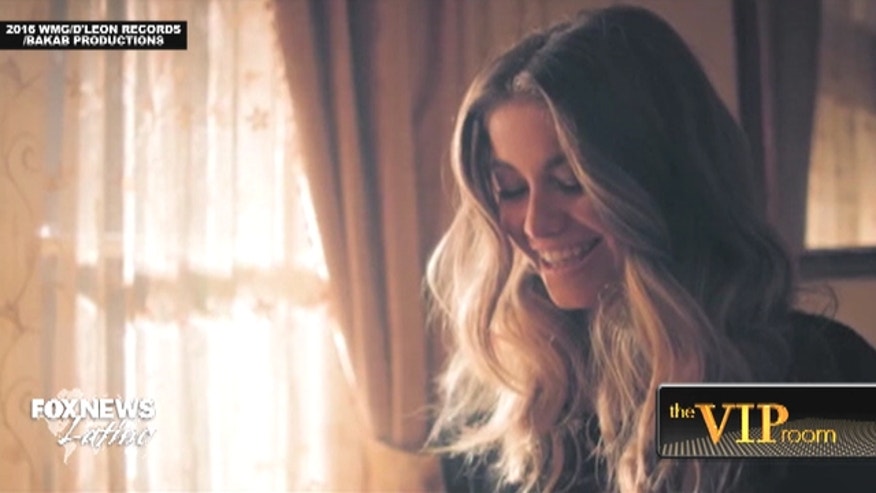 New York – Newcomer Sofia Reyes is breaking through the wall that seems to separate Latin musicians from U.S. mainstream artists with grace and a heck of a voice.
The native of Monterey, Mexico, who moved to Los Angeles three years ago, has been building her reputation over the past year with collaborations with reggeaton veteran Wisin, electronic dance music trio Cash Cash, singer Kendal Schmidt and her mentor, Prince Royce.
But she still wants more.
"I'm really thankful for [Prince Royce's] support," Reyes told Fox News Latino recently. "He's an amazing person and an amazing artist. He works so hard, and that's why I admire him so much, and I am just really thankful that artists like him and Wisin and Kendal Schmidt support my career."
Something quite unique for Reyes is that she is focusing on a bilingual Spanish and English career – bridging the gap between the worlds of English- and Spanish-language music.
"I grew up listening to English music, to Spanish music – so singing in both languages for me is very natural," she said. "It's not forzado – forced. I feel like people all around the world keep listening to my music. Even people who don't speak Spanish love my Spanish songs, which is really cool. I feel like music has no rules."
The 20-year-old believes that, with a few singles now under her belt, it is time for her first studio album. Fans can expect it in June.
The album, she said, will feature some songs in English, some in Spanish and some that are in both.
"I've been working on it for three years – which is a long time – and I'm actually working on my second album [as well], because I don't want to waste any more time," she said. "These singles are just a little bit of what my album is going to be."
What advice would she give to other young Latina performers?
"Everything is possible," she said, if you work hard. And, she added, "Make sure you know what you want."
Lucia I. Suarez Sang is a Reporter for FoxNews.com.
Follow her on Twitter @luciasuarezsang