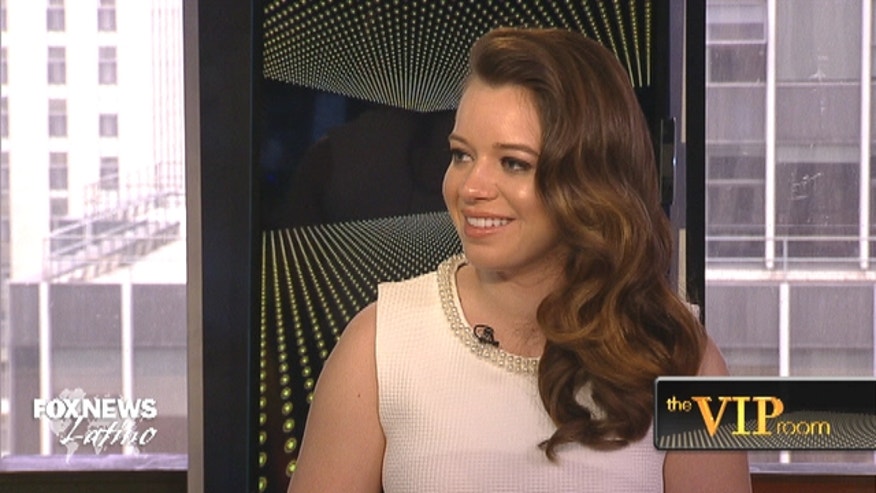 New York – Ashley Zamora traveled more than 1,400 miles to Hollywood trying to fulfill her dream of becoming an actress.
The 19-year-old moved to Los Angeles from her hometown in Texas about two years ago, and immediately started making the rounds, going on auditions in hopes of landing a breakout role.
Finally, she got the call she had been waiting for while working a shift at her day job at a tobacco shop: Zamora would get to play the daughter of Mexican-American comedian George Lopez in his new TV Land show, "Lopez."
I'm just selling cigars, and I get a phone call from my manager saying, 'They want you to do the role,'" she told Fox News Latino recently. "I lost my mind. Like, 'Is this really happening right now? I don't have to work here anymore!' It was unreal."
After that phone call, it was full steam ahead for Zamora and her first major role.
"It's very exciting," she said. "There was a lot of excitement on set … It's a unique show and totally different than anything that George has done before. It's a more realistic take on George Lopez himself as a comedian."
In the show, which currently airs Wednesdays on TV Land, Zamora plays his teenage daughter, Erica, a character the actress says is trying to figure out who she is at the same time that her dad is.
"It's really fun to explore her and figuring out who she is herself," Zamora said. "A lot of the cast follows George and what he does throughout the show, and Erica is off doing her own thing … George is trying to keep up."
The Cuban-American actress said working with Lopez was a dream come true, having grown up watching other TV shows that he's done through the years.
"When I found out that I was working with George, it was out of this world," Zamora said. "He's amazing to work with. He's everything you would expect him to be."
She said she is lucky to be where she is right now and hopes to be an inspiration for other young Latinas who want to work in the business.
"There aren't that many roles for women, much less Latina women," she said. "So it's important for me to always do a good job so that we have a good name. It's always important to remember that people do look up to you."
Lucia I. Suarez Sang is a Reporter for FoxNews.com.
Follow her on Twitter @luciasuarezsang