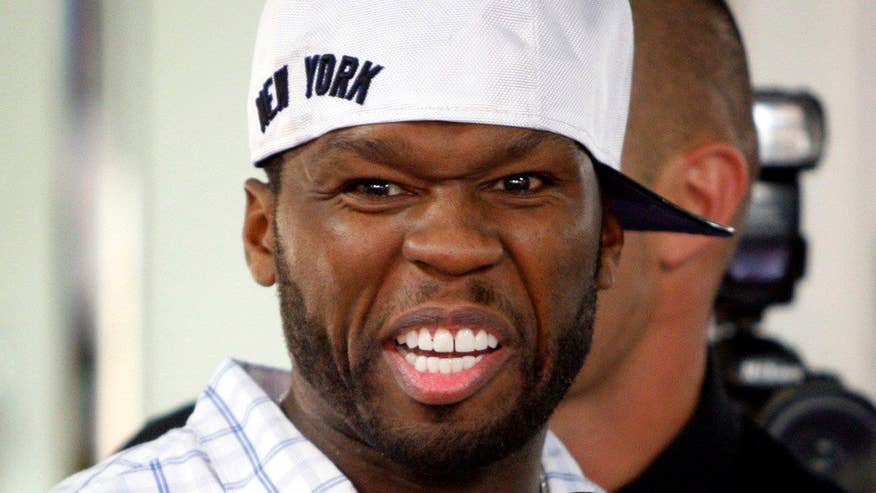 Rapper 50 Cent has issued an apology after he shared a video that depicted him mocking an autistic airport employee.
In the video, the rapper is seen mocking Andrew Farrell and saying the 19-year-old is "high as a motherf—-r."
"What kind of s--t you think he took before he got to work today?" 50 Cent says and he focuses the camera on Farrell.
Farrell does not respond in the video. The clip has since been removed, and 50 Cent, whose real name is Curtis Jackson, issued an apology for his comments.
Still, social media users slammed the rapper for his video.
As a mother of a son with autism that video you posted is so degrading and awful! So disappointed. Grow up 50 cent.

— Kristin Mac Isaac (@KristinMacIsaac) May 4, 2016
Okay 50 cent just lost me as a fan

— Normani's Boo Thang (@BBAmbersMan2) May 4, 2016
50 Cent is terrible for what he did man... I'm like seriously in tears over that video of the kid from the airport.

— Dee (@supahDEEdupah) May 4, 2016
Some reports claim the family is hoping to get money from 50 Cent, but according to Page Six, they say they just wanted an apology.
"The family only wants a sincere apology from Mr. Jackson," attorney Matthew J. Hammer wrote in an email obtained by Page Six. "The Cincinnati area loves Mr. Jackson and his work and I think it can only be mutually beneficial if he is willing to offer an apology to Andrew and his family."
50 Cent says he has personally apologized to Farrell and his family.
"While the incident at the airport resulted from an unfortunate misunderstanding, I am truly sorry for offending the young man," the rapper told Page Six in a statement. "It was certainly not my intent to insult him or the disability community, which is a source of great strength in America. I have apologized personally to him and his family."