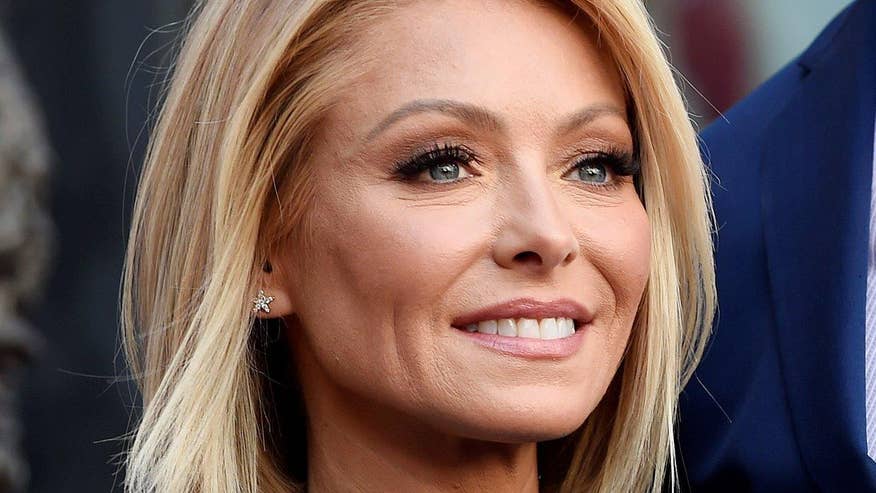 The feud between "Live!" co-hosts Kelly Ripa and Michael Strahan in the wake of his surprise jump to "Good Morning America" isn't even two weeks old, and already at least one fellow day time talk show host is tiring of it.
"Both of them ought to leave their diva cages and be thankful they have an audience," Maury Povich, host of the long running talk show "Maury," told FOX411.
Veteran TV personality and current anchor at WCOBM.com Pat O'Brien said it all comes down to egos.
"Even the Beatles broke up," he noted.
But Scot Safon, a media executive who has held senior positions at several cable networks, blames the bad blood on the premature news leak of Strahan's move before Ripa could be told.
"Talent moves like this are incredibly complex," Safon said. "Unfortunately, everybody wants to hold back all communications until every single detail is worked out and by then the 'news' rushes out of the room and you can't control it. I'm sure they wanted to treat her right, but they clearly wanted to hold back communicating with anyone, including her, until everything was nailed down. Precisely the moment when everything barrels forward, you lose control of it."
Safon predicts Ripa's less than conciliatory reaction -- calling in sick, calling out ABC on her return, making remarks about Strahan's divorces on air -- will soon be overlooked.
"I'm a big fan, so I don't like seeing her upset, and I don't like the jabs. I don't think it will permanently hurt her brand, though, because she has many, many opportunities to put it behind her. She is way more talented than people are giving her credit for and way more savvy. This will be in the rear view mirror by the end of the year."
Whether anyone remembers in a year or not, Executive Editor at NaughtyGossip.com Valerie Greenberg said it was "absolutely horrendous" of Ripa to make on-air mentions of Strahan's two divorces. "Don't jab a partner regardless of how angry you are," Greenberg said. "It made many take her character into question."
But industry insiders agree the last two weeks of a Ripa/Strahan will translate into big ratings.
"Grab your popcorn because it's about to get crazy. I think Ripa's initial reaction was justifiable being that she brought Michael Strahan on and this was somewhat of a betrayal not only from him, but the network as well," said Niko, on-air personality & Assistant Program Director & Music Director for 92.3 AMP radio in New York. "They still have two weeks left of interacting live in what could turn into an volatile atmosphere for their viewers, but on the other hand it could be beneficial for ratings. So basically, it's a win-win for the network at Kelly's expense."
O'Brien says that regardless of how Ripa and Strahan behave on-camera for the remainder of their time as co-hosts, "they will always work. They are enormously talented."
Fox News.com Reporter and FOX411 host Diana Falzone covers celebrity news and interviews some of today's top celebrities and newsmakers. You can follow her on Twitter @dianafalzone.