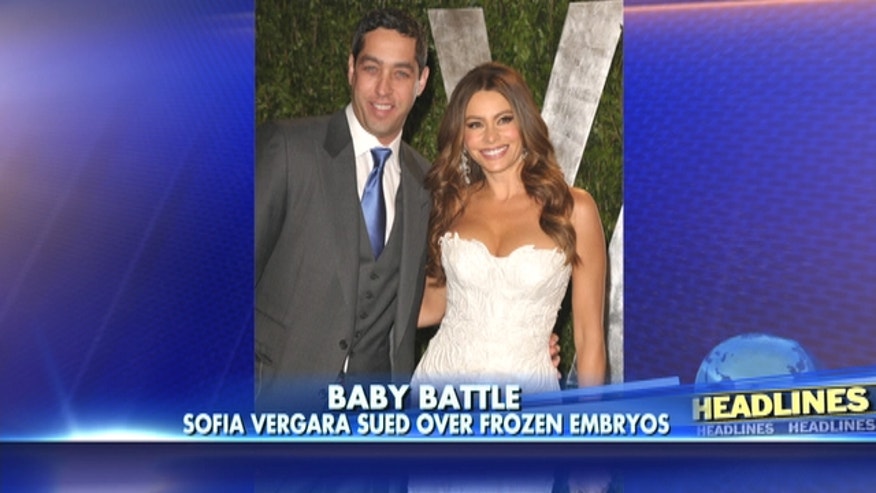 Sofia Vergara is still very much involved in legal drama with ex-fiance Nick Loeb.
The businessman and actor updated the hosts of Access Hollywood this week on the legal case involving two frozen embryos that he and the Colombian bombshell created while still together.
"We've been through the depositions and now we are waiting for a court date to be set," Loeb said, adding that it should be sometime this summer.
Loeb sued Vergara nearly a year ago seeking custody of the embryos in order to implant them via surrogate. He also wants to make sure the "Modern Family" actress cannot destroy them. The embryos were created about six months before they split in 2015.
In the lawsuit, Loeb also accuses Vergara of being "physically and mentally abusive" in several occasions and claims his former flame refuses to agree to their preservation under any circumstances.
"I think the misconception is that people don't know the difference between an embryo and an egg," Loeb said on Access Hollywood. "A lot of people think I'm trying to steal her eggs and they don't realize that an embryo is half mine — half my DNA and half her DNA. It's actually a human being."
Vergara has said that she done nothing wrong and doesn't want to have a baby with someone she's no longer with. The actress is married to actor Joe Manganiello.
"More than a mother, (a baby) needs a loving relationship of parents that get along, that don't hate each other," she told Howard Stern last May, clarifying that she doesn't hold an ill will against her ex, "but obviously he has a problem," she said.
"A kid needs parents. I wouldn't want to bring kids to the world that is already set against them. It would be so selfish," she added.
Loeb, who says he is not dating anyone specific, said if he were to get involved with someone, he would still continue the fight.
"Would you give up for children?" he asked the hosts.
Like us on Facebook
Follow us on Twitter & Instagram