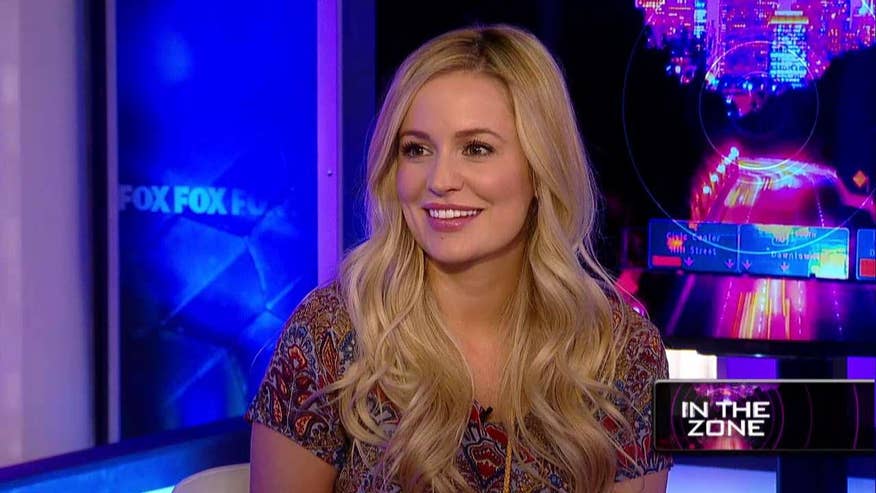 NEW YORK – Former "Bachelorette" Emily Maynard found her true love far from the reality show cameras when she met her husband Tyler Johnson. The couple are now expecting baby number two, and Maynard has a new book: "I Said Yes: My Story of Heartbreak, Redemption, and True Love."
Maynard, 30, says she is in a much better place now than she was in her teens, when she was placed in a mental health hospital after telling a therapist that she wanted to die.
Maynard says the experience was "just a cry for help, and whenever you're a teenager, you have so many emotions and hormones and new things, you don't really know how to deal with it. You don't have that maturity. But I learned a lot."
Maynard faced another challenge when her fiancé, Nascar driver Ricky Hendrick, was killed when she was just 18 years old, and just days before she learned she was pregnant.
"I think anybody who's gone through anything traumatic can kind of relate to the fact that I think that God kind of blocks it out," Maynard said. "I look back at that time and it's really just a blur."
The author also addressed rumors that her ex-fiancé's family was not supportive of her decision to go on the popular reality show.
"They are like my second parents. I see them once a week at least," she said. "They live right down the street from me. It's a different generation, too." She explained her own parents were not too excited about her being a part of a reality TV show either, but said they go "along with all my crazy ideas."
Fox News.com Reporter and FOX411 host Diana Falzone covers celebrity news and interviews some of today's top celebrities and newsmakers. You can follow her on Twitter @dianafalzone.