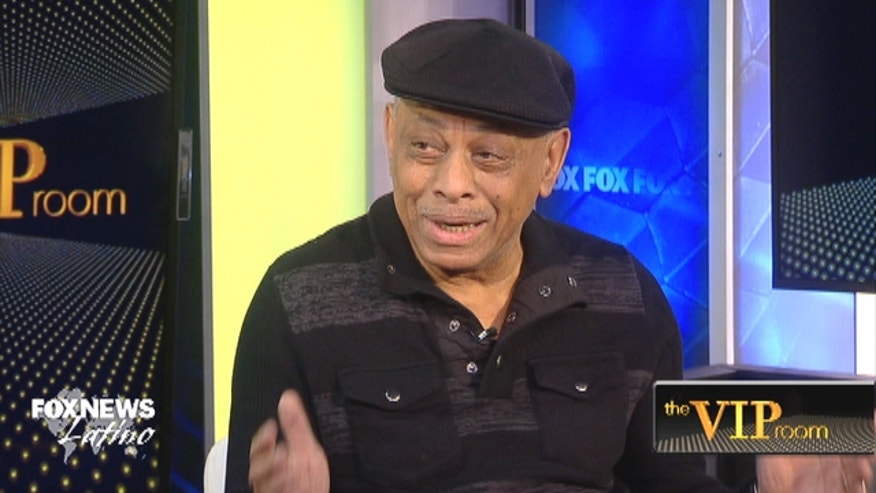 A lot of fans of Joe Bataan, the singer and musician who first got popular in the 1960s and is nicknamed "The King of Latin Soul," have at some point been surprised when they discovered he is not Latino.
"When people ask me," Bataan told Fox News Latino, "I say, 'My father is Filipino, my mother's African-American but my heart is Latino.'"
The native of New York City's Spanish Harlem grew up surrounded by Latinos and listening to both soul and salsa. He helped originate a musical sound that incorporated elements of both doo-wop and jazz to produce a brand new genre, boogaloo or Latin soul.
A new documentary, "We Like It Like That," directed by Matthew Ramirez Warren, explores the history of that music, and it follows the careers of Bataan and other musicians like Pete Rodriguez.
Bataan, who is now 73, said that he heard the music of other pioneers like Joe Cuba and told himself, "Joe Bataan can do that! That's right down my alley."
What made him different, he said, was that his lyrics "told a story."
"It enhanced the Latin soul sound where people would go hear music but didn't understand the language," he told FNL. "I gave them a chance to hear it in English and still keep the beat."
Bataan created a string of regional hits like "Gypsy Woman," "Ordinary Guy," "Subway Joe" and "Young, Gifted and Brown" — most but not all of which were in English.
However, some of his Spanish-language songs remain popular in different locales. "I go to Colombia, [they're favorite] is 'El Avion' ['The Plane']. In France, it's 'La Botella' ['The Bottle'] … In New York, it's 'Ordinary Guy.' My set list is never set. I look at the audience and see what they came to hear."
Bataan has had more adversity than your average Joe.
In his youth, he ran with a Puerto Rican street gang called the Dragons and did time in a reformatory.
"That was the beginning [of my musical career]," he said. "I always had ear training because we sang on the streets, in the hallways and the subway. But at the reformatory I decided to change my life … I read, I graduated from high school, I took up music."
It wouldn't be the only life-changing moment in Bataan's history.
"I almost met death three times already in my life. The last time, when I was in a coma, a hand reached down to me and said, 'Joe, why do you keep running away from me? I've got something for you to do.'"
Since then, he said, he prays for the people he plays music for.
In the early 1980s, he took a job in New York City, where he still lives, as a counselor for at-risk youth who run in street gangs and are making many of the same mistakes he made as a teenager.
"God gave me another chance," he said. "Some people only have one chance. He's given me many."
Like us on Facebook
Follow us on Twitter & Instagram