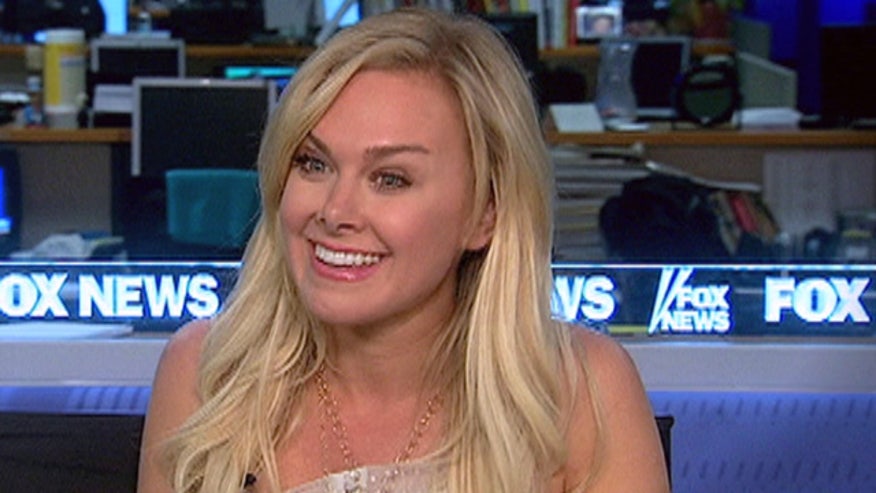 Laura Bell Bundy is recovering after undergoing surgery to repair a hole in her heart.
The singer, dancer and actor posted to social media on Thursday night, thanking her doctors after they took care of a congenital heart problem. "Mission Accomplished!" she writes. "Many thanks to the illustrious Dr. Zahn, technology & the congenital heart team at Cedars Sinai for patching up the hole in my heart yesterday. Now my engine will run more efficiently!"
Bundy was diagnosed with a congenital heart defect called Ventricular Septal Defect when she was 6-weeks-old. She has been holding off surgery to correct it for years, since the procedure included cutting open the chest and cracking open the rib cage to get to the heart.
Her condition hasn't affected Bundy's competitive drive, though she did have a scare when she passed out during a running competition in high school, which taught her to respect her limits. "I'm also proud to say that my heart condition hasn't stunted my career. I've been able to sing and dance in high-intensity Broadway plays," she says. "My overall fitness and health has probably helped my body withstand some of the effects of my condition."
Bell is a national volunteer for the American Heart Associations Go Red For Women movement. She says medical research has come a long way in the last 30 years. "But we also know there is a long way still to go," she states. "I urge you to join the Go Red For Women movement and help us get there as quickly as possible."
Carrie Underwood Opens Up About Song She Wrote for Her Son and Husband