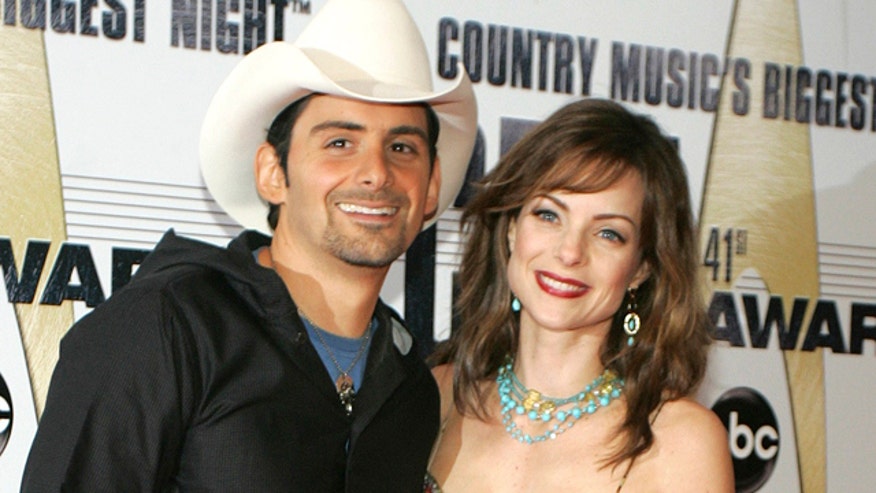 Brad Paisley says he and Carrie Underwood have plans to use the Ashley Madison hacking scandal for CMA Awards jokes. The two are once again hosting the show next month. Their monologue has traditionally taken on the top (and often most sensitive) topics of the day.
Adultery is a reoccurring theme in country music, so its an easy fit. Paisley made his comments at the Country Music Hall of Fame and Museum benefit concert in New York City earlier this week. Billboard reports that Emmylou Harris also chimed in, adding "We built our careers on cheating songs."
In previous years Paisley and Underwood have riffed on sexting, phone hacking scandals and naked selfies, Obamacare and swine flu. Its not the first time hes referred to Ashley Madison while teasing his upcoming monologue. In September he told Access Hollywood that scandals like that make it a good year to be a host.
Blake Shelton, Taylor Swift, Tim McGraw and Faith Hill have been the targets of some of the hosting duo's best jokes over the years. Of course who can forget his famous (and short-lived) feud with Kenny Rogers? The late Little Jimmy Dickens was a frequent victim of Paisleys humor, willingly waddling to the stage in Scubagear or rolling up in a Justin Bieber outfit. Year to year, its difficult to predict where the two will go with their brand of humor and parody songs.
The 2015 CMA Awards air Nov. 4 on ABC.