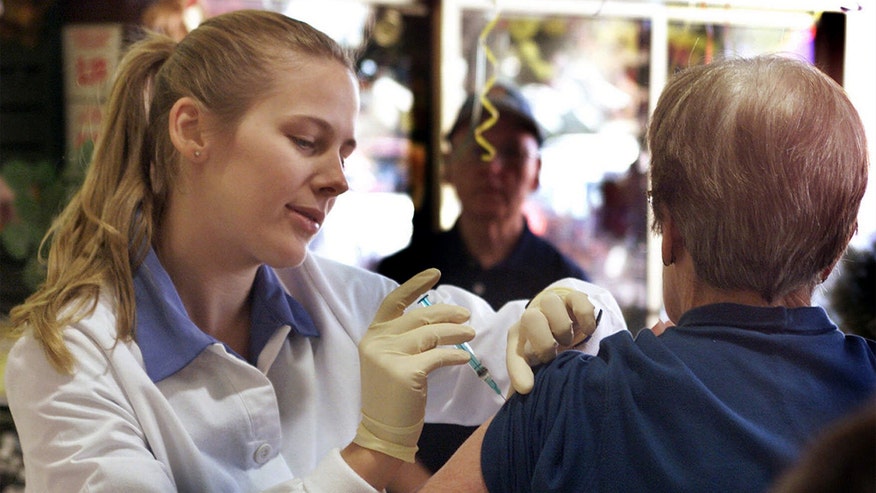 ABC's "The View" lost three more advertisers following jokes that hosts Joy Behar and Michelle Collins made earlier this week about the nursing profession.
TMZ reports that three companies that pulled their ads from the daytime talk show Friday were Park City, Snuggle and McCormick Spice.
On Thursday two major sponsors—Johnson & Johnson and Eggland's Best—bailed on the show over the controversial remarks.
Click here to subscribe to FOX411's YouTube channel
McCormick told an upset consumer on social media, "Like you, we also value and admire nurses, so we have paused advertising on the daytime television's show," TMZ reported.
Snuggle issued a statement in praise of nurses.
The hosts of "The View" were forced to do some damage-control on Friday's shows.
As the opening credits for the show rolled, an announcer revealed Friday's show would include "real-life nurses are giving us a look at the life-saving role they play every day."
Behar then walked on set and said, "We've been talking a lot about nurses this week, and today 'The View' is going to celebrate nurses. They are here… and we can't wait to talk about all the great work they do."
The controversial comments made by Behar and Collins came in response to Sunday's 2016 Miss America pageant featuring Miss Colorado Kelley Johnson, whose talent consisted of a monologue about being a nurse. The next day, Behar said she did not consider the monologue a legitimate talent, and appeared ill-informed on the nursing profession as a whole.
Behar and her co-hosts apologized on Tuesday. However, Johnson & Johnson and Eggland's Best announced they were dropping their commercials from the ABC talk show after receiving requests from healthcare professionals.
On Monday's episode of "The View," Behar said she didn't understand part of Johnson's nurse scrubs, asking: "Why does she have a doctor's stethoscope on her neck?"
Host Michelle Collins also remarked: "She basically read her emails out loud and surprisingly did not win." She then jabbed, "She (Johnson) treats patients with Alzheimer's, which is not funny, but you have to Google it (her performance)."
Nurses were quick to retaliate with a hashtag campaign #NursesUnite to support the beauty pageant contestant.
"'The View' trivialized the profession of nursing, referring to the nurses scrubs as a costume," a rep for the National Nurses United, the largest U.S. Organization of nurses, told FOX411 on Tuesday. "They also demeaned the role of the RN by referring to a stethoscope as a doctor's instrument."
Johnson went on Ellen DeGeneres' show Thursday to defend her monologue and stand up for her profession.
"They work so hard and they are life savers and that was all the message I wanted to give," she said. "It's about them, not about me."
A rep for "The View" did not immediately return FOX411's request for comment.