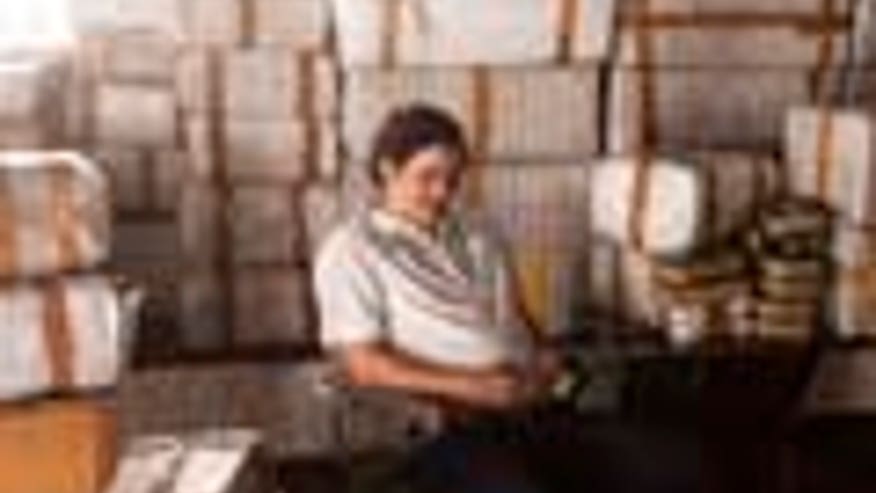 New York – Former drug cartel leader Pablo Escobar's rise to power is a tantalizing story of wits, drugs and violence.
His journey from the rough streets of Medellin, Colombia to the near complete control of the South American country is the backdrop of the new Netflix original series "Narcos."
"Escobar is a very interesting character," Mexican actress Ana de la Reguera told Fox News Latino. "I think after 20 years that he's (been) dead, I think Colombia is ready to say those stories."
The 10-episode series "Narcos," which premieres Friday, promises to be an authentic portrayal of Escobar and Medellin, which became the murder capital of world during the drug kingpin's heyday in the 1980s. It is based on the account of Steve Murphy and Javier Peña, now retired Drug Enforcement Administration agents who were assigned to bring down Escobar.
"The amazing (thing) about the show, and it's the reason that I love it, is that it has different [points] of views – from the guerillas, from the political side, from the narcos, from the Americans, from the civilians – so you get the whole picture," De la Reguera told FNL. "You are going to learn about why this happened, why the [phenomenon] happened in Colombia in the late 1970s, beginning of the 80s."
Murphy is the lead storyteller who has to navigate a different criminal world and justice system in Medellin than he did in the United States.
"They realize that it's a very complicated city, how we think, how we do stuff – it's nothing like America," De La Reguera. "He has to adapt to this new country he is in, learn the language."
The Mexican actress plays Elisa, the co-leader of the guerilla group M19, who is known for famously stealing the sword of Simon Bolivar and sieging the Palace of Justice in Bogota in November 1985. The latter led to allegations of links to Escobar because they were accused of destroying evidence the government built against him.
Filming for the series took place in several cities in Colombia, something that would have been unthinkable even a few years ago because of its reputation. Colombians still blame Escobar for their country's hard-to-shake association with drug trafficking.
De la Reguera said filming in the country adds a sense of realness and depth to it that would not have happened if it was filmed somewhere else.
"You will understand more about the story," she said. "We were doing it as real as possible."
Personally, the story of Escobar and "narcos" in general hits close to home for her because of the intense drug war plaguing her native Mexico.
"But I want to make clear that we are not doing this show just to be like 'gangsters and drug dealers are cool.' No. We are just telling the story," De la Reguera said. "And it's very important to say them, so that people can understand why these things happen … this show gives you all that information."
"Narcos" is just one of the several projects reviving interest in the man known as the "King of Cocaine." Last year Benicio del Toro starred in "Escobar: Paradise Lost" and at least two more movies about Escobar are in development.
De la Reguera said the growing interest in Escobar is because the rise and fall of his empire are perfect for Hollywood.
"Him as a character – a guy who was from nothing to build this empire – just that is a lot of entertainment," she said. "How he managed to control a country. He was the most powerful and richest man in the country…He was a very visionary guy who changed an entire country."
Like us on Facebook
Follow us on Twitter & Instagram
Lucia I. Suarez Sang is a Reporter for FoxNews.com.
Follow her on Twitter @luciasuarezsang