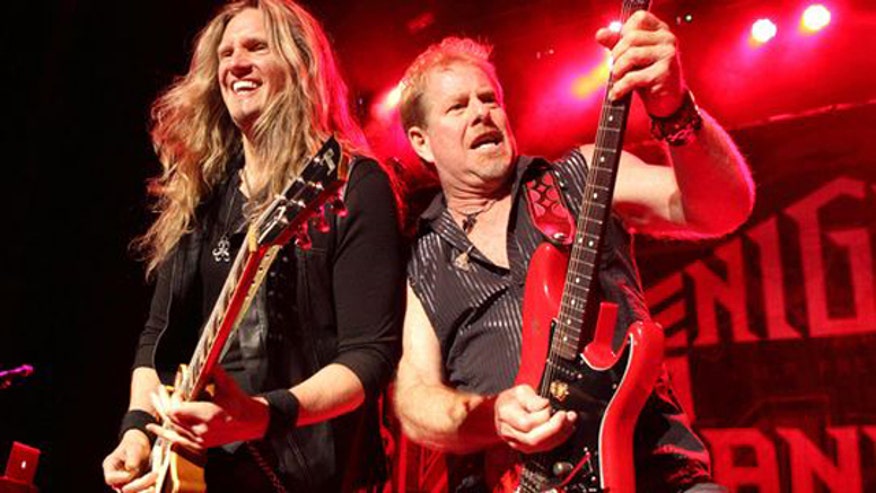 NEW YORK – Night Ranger, who is currently touring for their latest "High Road" album, enjoys playing for the fans, and the fans can't get enough of their 1984 hit song, "Sister Christian."
But who is the elusive Christian mentioned in the song?
Lead singer and bassist Jack Blades revealed who inspired his bandmate Kelly Keagy's lyrics.
"Kelly's sister's name is Christy and so he was writing a song about his little sister growing up in a small town in Oregon and cruising up and down the street on a Friday, Saturday night, you know, motoring, everything like that, but it was sister Christy. He's singing 'sister Christy oh the,' and we all thought it was Christian."
Keagy cleared up the confusion, but it was too late- Christian just sounded better to the band.
Guitarist Brad Gillis chimed in to clear up one misinterpretation over a key lyric.
"People have always asked, 'what does motoring mean?' You know, 'Motorin' what is it?' It's driving around in your car."
Fans have also debated the meaning behind the song.
The band dished a woman from Minnesota once approached them and asked, "'Is that about a nun who sells dope to school kids?' We were like, 'yes ma'am'… never destroy the dream."