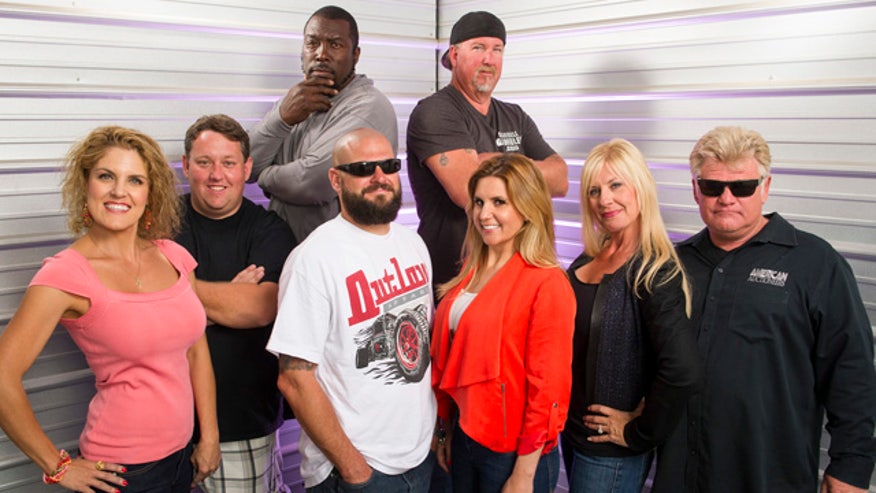 A fight reportedly broke out on the set of "Storage Wars."
Two of the A&E reality stars got into a big brawl and punches were thrown during a video shoot in Palm Springs, Florida, TMZ reports.
According to the gossip site, Dan Dotson missed a bid placed by fellow cast member Mary. When Dave Hester informed Dotson of his mistake, Dotson screamed, "F--k you, David! I'm going to kill you!"
Things got heated and Hester reportedly punched Dotson in the face followed by Dotson punching Hester's eye. Dotson's wife Laura allegedly jumped on Hester's back and she was tossed through the air.
Click here to watch the NSFW video of the brawl
Security guards broke up the fight and TMZ reports Hester was taken to a hospital where he received a tetanus shot from a scratch Laura gave him. Production has stopped according to TMZ.
A representative for the A&E show was not made immediately available to FOX411 for comment.
Click here to subscribe to FOX411's YouTube channel
Doston tweeted about the incident on Saturday.
We're Sorry #StorageWars Fans! Violence is never the answer, it's not OK. We were attacked & did what anyone would do. #StopBullying @AETV

— Dan Dotson on A&E (@auctionguydan) June 20, 2015
Last year, Dotson suffered a double brain aneurysm. It wasn't the first time tragedy has struck the hit show. Back in February 2013, cast member Mark Balelo was found dead of an apparent suicide two days after being arrested on suspicion of possession of methamphetamine.
In the Zone: Samanthan Hoopes says sex sells, likes being sexy