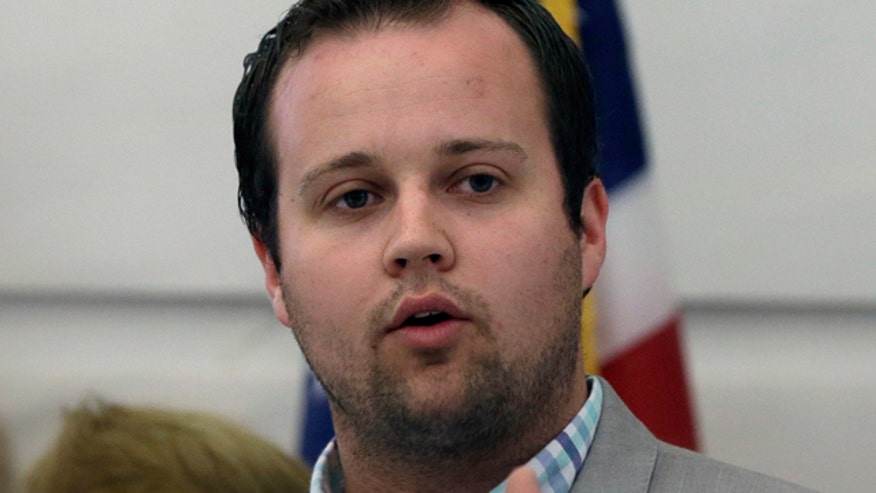 A damning police report hit the web on Thursday that alleged that one of the Duggar siblings had been molesting some of the other children in the large family, which is now the focus of TLC's "19 Kids and Counting."
Late Thursday, Josh Duggar, now 27, spoke out about reports he inappropriately touched four of his sisters and another female non-family member back in 2002.
"Twelve years ago, as a young teenager, I acted inexcusably for which I am extremely sorry and deeply regret. I hurt others, including my family and close friends," he stated.
The alleged sexual abuse reportedly first came to light in 2006 when Harpo Communications contacted the Department of Human Services Hotline about the Duggar rumors, which Harpo had been informed of by an anonymous tipster ahead of the Duggars' scheduled appearance on "Oprah."
When reached by FOX411, TLC declined to comment on whether or not the network had ever received a similar tip regarding the Duggars.
This isn't the first time Discovery Communications has had to deal with a reality star scandal. Discovery Communications—which includes channels like TLC, The Discovery Channel, OWN and Animal Planet— has had similar accusations affect several of its shows.
TLC's "Here Comes Honey Boo Boo" was shut down after photos surfaced that showed star Mama June spending time with an ex-boyfriend who served time for molesting her daughter.

Discovery Channel's "Sons of Guns" was cancelled when star Will Hayden was arrested for aggravated rape of a minor, who family members have publicly identified as his own daughter. Later, his older daughter and former costar Stephanie Ford claimed her father had molested her when she was younger as well.

A mother who appeared on TLC's "Cheer Perfection" pleaded guilty to one count of first-degree sexual assault and engaging a child in sexually explicit conduct. Andrea Clevenger received two 10-year prison sentences and two 10-year suspended sentences for her sexual encounters with a 13-year-old boy. The show was canceled shortly after her arrest.

A former "Cake Boss" cast member, star Buddy Valastro's brother-in-law, is currently serving nine years in prison for sexually assaulting a 13-year-old girl in New Jersey. In Jan. 2015, TLC announced "Cake Boss" had been renewed for at least two more seasons.
Discovery Communications did not respond to FOX411's inquiries regarding the vetting process their reality stars go through. The network has also stayed mum on whether or not "19 Kids and Counting" will see any repercussions. A scheduled marathon of "19 Kids and Counting" aired Thursday night.
Public Relations Specialist Ryan McCormick cautioned that the situation could worsen for the network if it turns out someone at TLC was aware of the Duggar allegations before the show was put on the air.
"If it does come out that TLC was aware of this, they are going to have a major issue on their hands."