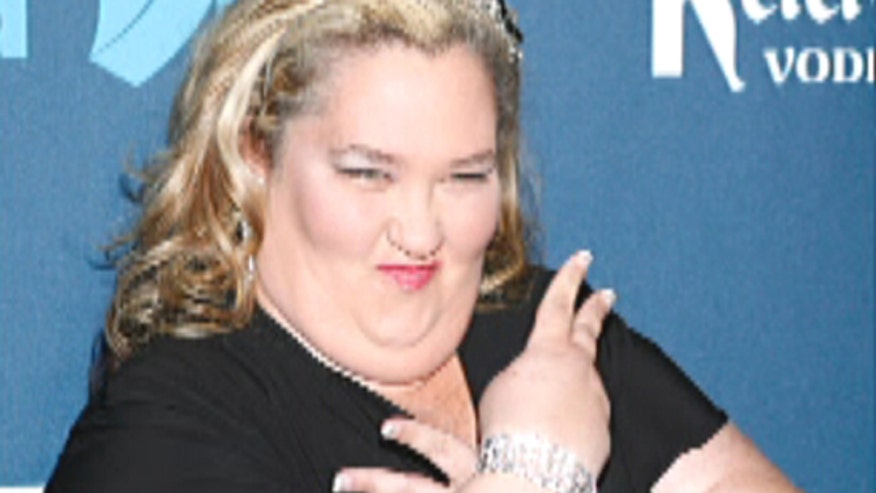 Former "Honey Boo Boo" star June "Mama June" Shannon made an appearance at a Pompano Beach, Fla., strip club Saturday.
Honey Boo Boo's mom posted a picture of herself all made-up and ready for her appearance.
Mama June didn't just show up -- she danced with the strippers and even tried out dancing on a pole.
Click here to see pics of Mama June's crazy antics at the strip club.
TMZ reports Mama June was paid $5,500 for her appearance.
The ex-TLC star isn't the first washed-up star to visit Crazy Horse. "Teen Mom" star Farrah Abraham celebrated the club's opening in March.
On October 24, 2014, TLC announced the cancellation of "Here Comes Honey Boo Boo" after reports surfaced that Mama June was dating the man her then-8-year-old daughter Anna accused of sexual assault in 2003. He was convicted of child molestation for which he served 10 years in jail after entering a guilty plea.