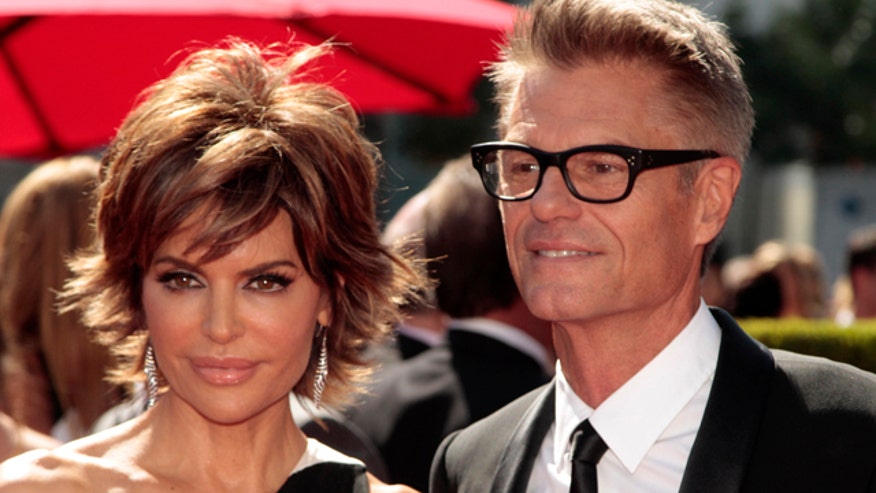 Lisa Rinna revealed her husband almost divorced her when she agreed to join the cast of the "Real Houseswives of Beverly Hills."
"I went to Harry and I said I'm thinking about [doing 'RHOBH'] and he looked at me and said, 'If you do this show, I'll divorce you,'" Rinna said on "Live! With Kelly and Michael."
Rinna put the idea of the show behind her but Hamlin came to her the next day to give his approval.
"I walked away and was done with it," she said. "He comes to me a day later...and he said, 'I've thought about this and I think it'll be a good idea if you did it.' He went through it. And I was like 'Okay.' And there you are!'"
The pair, who have been married for 18 years, have gone through bumps in their relationship including Hamlin struggling with his sobriety.
"Harry's been sober, um, three years," Rinna revealed this week's episode of the Bravo reality show.
"After two brothers dying, that's probably when he said, 'No more,'" Rinna's "RHOBH" costar Yolanda Foster said.
"I think it just woke him up, and in his mind he said, 'You know what? I have to stop this,' because, you know, it goes back hundreds of years," Rinna said.
WATCH: Break Time: Tea Leoni is divorced and loving it