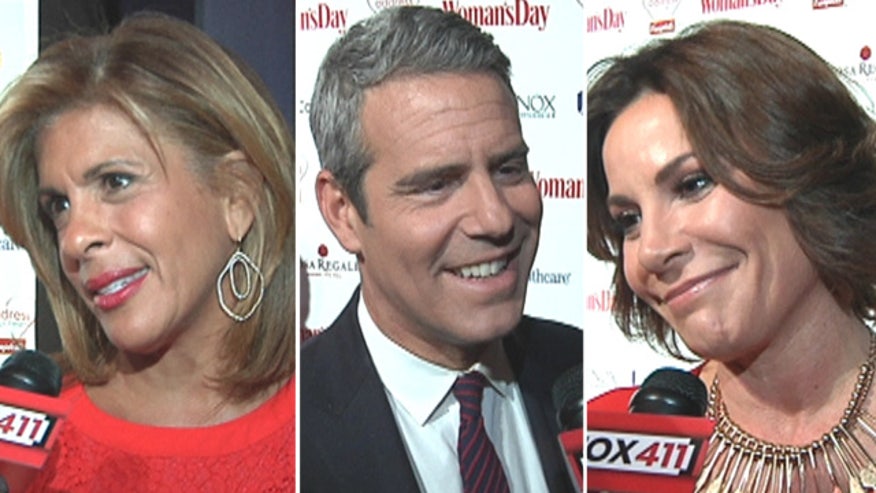 News broke on Tuesday night that "NBC Nightly News" anchor Brian Williams has been suspended without pay for six months. Williams has been surrounded in controversy since admitting he was not on board a helicopter in Iraq that had been shot down – a story he had been telling since 2003.
During his suspension, Lester Holt will stand in for Williams, but many in the industry are wondering: Who will replace Williams if he is forced to leave the show for good?
"As NBC's weekend anchor, Lester Holt is kind of like Williams' vice president, so he'd be the default choice," says Bob Thompson, professor of television and popular culture at Syracuse University.
Brian Steinberg, senior TV editor for Variety.com, agrees, calling Holt the obvious choice to take Williams' gig full-time.
"He is more often doing the job when Brian is not. He fills in for Brian. When Brian's in the field, Lester is in the chair," he says.
WATCH: Four4Four: Swimsuit models and network anchors under fire!
The New York Post reported that Carl Quintanilla and Willie Geist are on the short-list to replace Williams, and the network has taken an interest in bringing in someone younger to do the gig.
"They're going to need to replace him with someone who has at least 15 years left [in his or her career]," an insider told The Post.
The network could go in a different direction though. Thompson says Williams' predecessor Tom Brokaw could jump back in the saddle if NBC mimics the way CBS handled Dan Rather's stepping down.
"They could use the strategy CBS did when they put gravitas-laden Bob Schieffer in to replace the disgraced Rather, and put Brokaw back in the chair to give it some respectability until the smoke clears."
NBC brass could also tap "Today" show talent, some experts speculated.
"Matt Lauer is the best-known news person on the network," Steinberg says, "and he has years of experience interviewing everyone from heads of state to celebrities. The question is 'would he [want] to do it?'"
Thompson says Savannah Guthrie, whose popularity has soared since joining "Today," could be another possibility.
"It would be a strategic move especially now that there are again no women in the nightly anchor positions," he says.
Katie Couric, says Steinberg, is another female to consider even though she has a job as the Yahoo Global News Anchor.
"Katie Couric is a very left field choice but she does have plenty of NBC experience. She does have a job elsewhere but she certainly does have experience in that anchor chair."
Dorothy Cascerceri contributed to this report.
WATCH: NBC stars differ on Brian Williams debacle