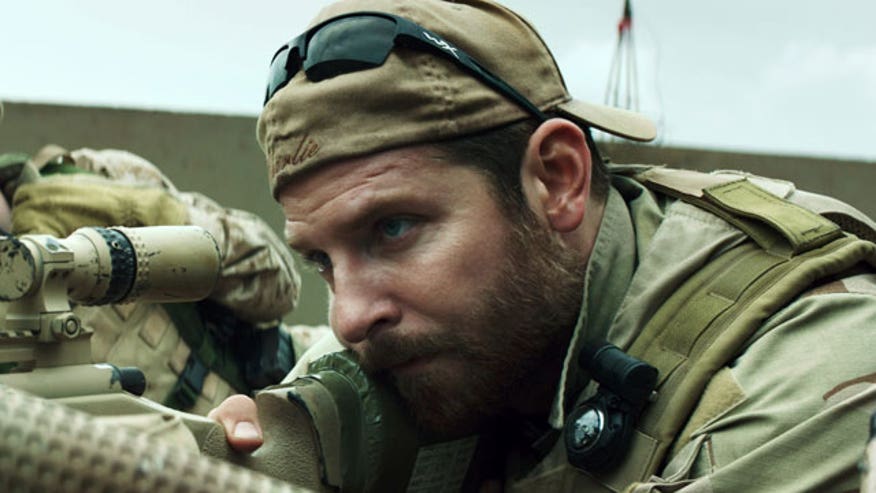 If you haven't seen Clint Eastwood's latest critically-acclaimed film, you're missing out.
"American Sniper" tells the true story of Chris Kyle, a veteran of the Iraq War who was quite possibly the deadliest sniper in history. After serving numerous tours as a Navy SEAL and becoming infamous for his accuracy (with both the U.S. Military and the enemy), Kyle returned home to Texas to be with his wife Taya. However, despite his achievements, he was reportedly haunted by his past.
"The dilemma that Chris is facing is that he has this overwhelming sense of duty and this ability to protect people, and that is a huge responsibility," explains actress Sienna Miller, who plays Kyle's wife Taya, in the video above. "So when he was at home, I feel like he felt there were people who were dying that probably wouldn't otherwise be dying if he was there."
Bradley Cooper, who's already earned an Oscar nomination for his portrayal of Kyle, adds that Kyle's story isn't unlike a lot of veterans' stories, and hopes the film will go a long way to honoring our military men and women. "If anybody watching the movie — if they don't know anybody who's in the military — maybe they'll think twice now when they pass [a serviceperson] in the airport," he says in the video below.
For more heroic stories like this one, check out FOX Business Network's "War Stories" marathon this Saturday and Sunday beginning at 8 p.m. EST. And be sure to catch "American Sniper," in theaters now.