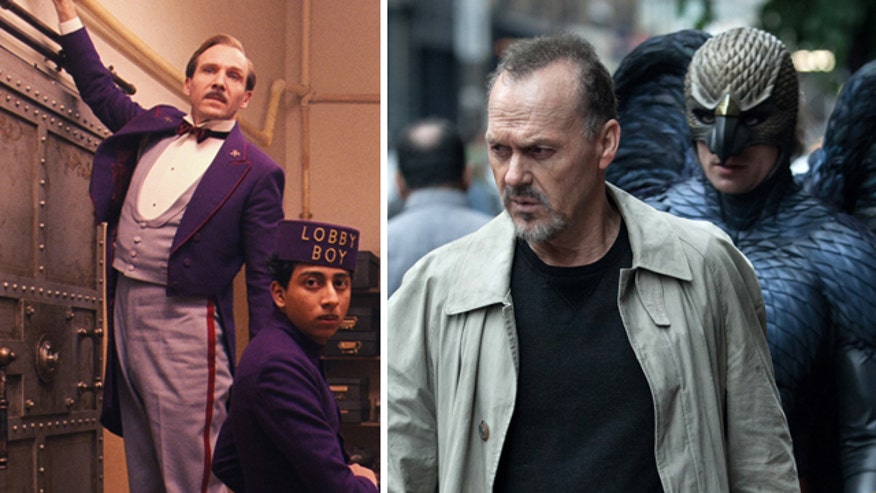 The nominations for the 87th Annual Academy Awards are out, and it's a very good morning for ten actors and ten actresses. (Congratulations to Steve Carell, Bradley Cooper, Julianne Moore and all of the rest.)
But with only five spots per category, there's always going to be someone who just misses out - by what might have been just a handful of votes.
There are several big stars who found themselves in that predicament this morning. Here are the top five omissions from Oscar's fiercely competitive acting categories.
1. Jennifer Aniston in "Cake"
It's been more than a decade since the smash sitcom "Friends" went off the air, and Aniston has been trying desperately to prove that she can play more than just Rachel Green. With her work in the gritty independent drama "Cake," the actress appeared to have finally done that. As a woman suffering from chronic pain and fighting addiction and depression, audiences saw Aniston like they've never seen her before and she delivered a knockout performance. Her Golden Globe and Screen Actors Guild (SAG) nominations put her at the forefront of the Academy Awards conversation, making a first-ever nod appear to be a real possibility. But today, Aniston was squeezed out in favor of dark horse Marion Cotillard in "Two Days, One Night." Aniston should fear not. With the impressive notices she's received for "Cake," there could still be a piece of Oscar somewhere in her future.
2. Jake Gyllenhaal in "Nightcrawler"
A previous Oscar nominee for Best Supporting Actor of 2005 for "Brokeback Mountain," Gyllenhall has since worked steadily in Hollywood with a series of solid (if unspectacular) roles. He finally hit the jackpot with last fall's "Nightcrawler," playing a wide-eyed sociopath breaking into the world of local television news. Like Aniston, Gyllenhaal was recognized by the Golden Globe and SAG voters, making an Oscar invite seem only logical. The film earned a bid for Best Original Screenplay, but Gyllenhaal's awards buzz came to an unexpected crawl.
3. Amy Adams in "Big Eyes"
With five previous nominations and no wins, Adams is quickly becoming the Susan Lucci of the Oscars. Her role as a gifted but timid painter in "Big Eyes" has been touted as an Oscar possibility since last awards season. She just won her second consecutive Golden Globe for Best Actress in a Motion Picture Comedy or Musical and was also cited by the British Film and Television Academy for her "Big Eyes" work. Her fans were probably left big-eyed after not seeing her name on today's list. Adams has seemed content being something of an Oscar bridesmaid, but this she year she won't even be going to the wedding.
4. Jessica Chastain in "A Most Violent Year"
A previous Academy Awards contender for both "The Help" and "Zero Dark Thirty," Chastain delivered several strong performances in 2014. Her awards focus seemed to be for her role as the long-suffering wife of Oscar Isaac in the crime drama "A Most Violent Year." She was just at the Golden Globes and was likely preparing for her another trip to the Oscars. Chastain's omission prove that 2014 was a most unpredictable year for supporting actresses.
5. Ralph Fiennes in "The Grand Budapest Hotel"
A past Oscar nominee for "Schindler's List" and "The English Patient," Fiennes has been described by some as the Laurence Olivier of his generation. With nearly two decades since his last Academy recognition, he seemed overdue for another nod. "The Grand Budapest Hotel" registered strongly with the Academy, earning an impressive nine bids including for Best Picture. However, its star Fiennes was overlooked despite executing a truly fine performance. The film is likely to win awards in the craft categories, but leaving Fiennes out of the running seems like a truly grand mistake.
WATCH: Four4Four: The WORST of the Golden Globes