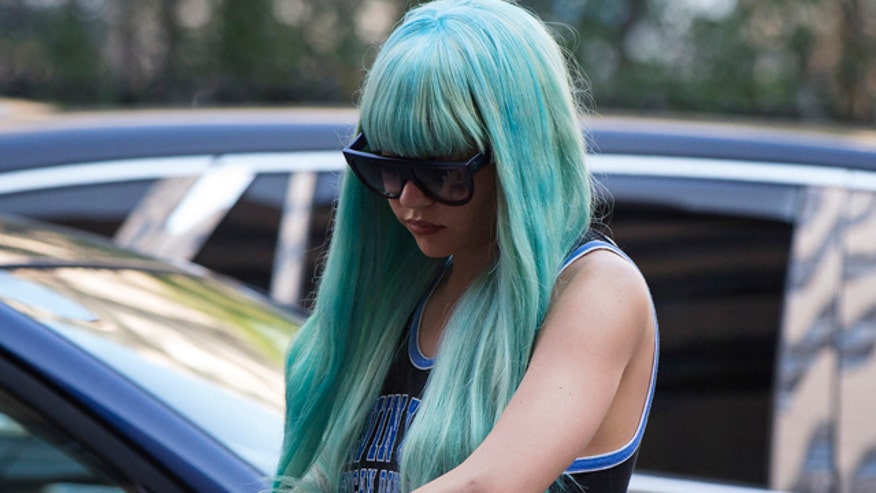 Amanda Bynes is making headlines once again. The troubled former child star was accused of shoplifting in New York City twice on Wednesday, TMZ reports.

According to the website, employees at a clothing store called Pookie & Sebastian began to trail the "Easy A" actress around the store because she was acting suspiciously. They didn't recognize her and just thought she was a "half-naked, homeless" person.
MORE: Amanda Bynes allegedly claws fan in nightclub

Customers told TMZ she was dancing and muttering about plastic surgery. Eventually she attempted to flee the store with a shirt stuffed between her arms. When an employee apprehended her and asked if she would be purchasing the shirt Bynes allegedly replied, "Do I really have to buy this?"

When told yes, she would have to buy it, Bynes obliged, paying for the $128 shirt with a credit card.

Earlier police were called to Barneys when she left the department store wearing a hat she hadn't paid for, reports People.

"Police responded to a [petty larceny]," an NYPD official told the magazine. "Amanda Bynes placed a hat on her head and left the store. Security brought her back in and called the police, but the security decided to release her…She was gone when the NYPD arrived on the scene."

The police told People that Bynes signed a no-trespass affidavit which bars her from the swanky department store. No charges were filed.
But in a phone interview with the magazine Bynes claims the incident was a big misunderstanding.
"I was walking out of the store to get my handbag out of the car," Bynes, 28, said. "I had been harassed by a man – a man and this woman were basically trying to take my picture inside the store, and so I asked them to stop taking it, but they wouldn't … They were like paparazzi but undercover."
Bynes alleges that one of the security guards knew she was leaving and would be back but that another guard didn't know about it.
"I walked out of the store, and the sensor went off," she says. "I didn't realize I was wearing my cap. And the cap – I was purchasing it, and I was actually still shopping."

She also confirmed that the store has banned her from shopping there. "I basically just had to leave," she admitted. "They said, 'Please, don't shop at Barneys anymore.' But oh well. It's fine."

Bynes was arrested for DUI in California last month and then made her way to New York. Bynes' mother took legal control of the actress with a court-ordered conservatorship but it ended before her latest round of drama began.

After the incidents on Wednesday Bynes took to social media to vent her frustrations.
I will sue any one in the media who lies about me and says I ever gave them an interview when I never gave literally any magazine a quote

— amanda bynes (@amandabynes) October 9, 2014
I am getting married and my boyfriend and I are going to be on the cover People magazine .

— amanda bynes (@amandabynes) October 9, 2014