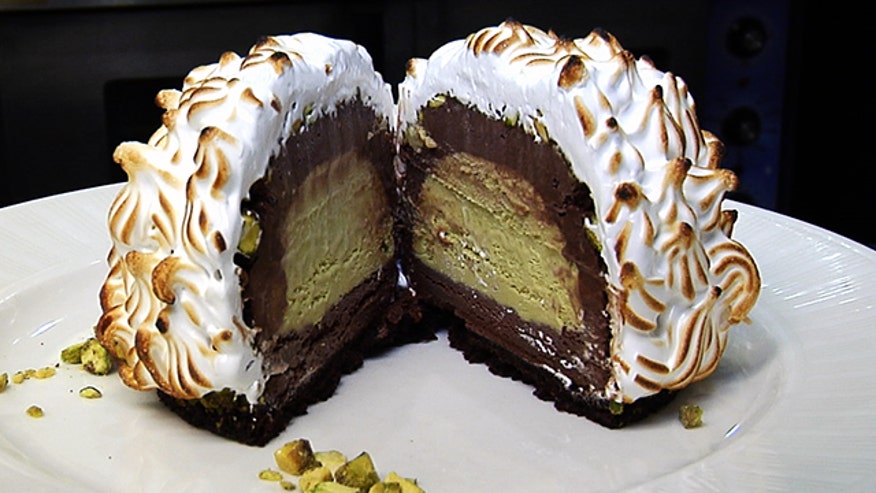 Here's what's happening out there, everybody:
This past Tuesday on Instagram, Katy Perry released a promotional photo for her upcoming video "This Is How We Do" (below), where she also seems to be promoting the fact that she has translucent eyebrows.
We're betting it's been a long time since you've attempted to make baked Alaska. But since almost nothing is as refreshing in the summertime, we asked Chef Michael Vignola of New York City's Strip House to give us some pointers on preparing this classic dessert. See how it's made in the video above!
Allison Williams of HBO's "Girls" has been cast as the male lead in NBC's upcoming production of "Peter Pan Live." Williams has called it "a dream come true," probably because she's so excited to be shedding the "girl" image she's been typecast with for three seasons now.
Kim and Khloe Kardashian have called out Adrienne Bailon — their brother Rob's ex-girlfriend — for trashing their family during a recent interview with Latina magazine. Older sister Kourtney has yet to join in on the fun, perhaps because she, like many of us, has forgotten about her brother entirely.
Lingerie models Candice Swanepoel, Behati Prinsloo, Lily Aldridge and Martha Hunt have announced Victoria's Secret's picks for its annual "What Is Sexy" list (below), and they were probably quite puzzled as to why they couldn't just say "us" and go home for the day.
Mike Tyson claims that Jamie Foxx is going to portray him in an upcoming biopic, but he also seems to think Martin Scorsese will be involved, so who knows what to believe anymore.
In an interview with Esquire U.K., Robert Pattinson commented on his breakup with his unfaithful ex Kristen Stewart, saying "**** happens," which is exactly the kind of laissez-faire attitude that got you cheated on, Rob!
Drew Barrymore's half-sister, Jessica Barrymore, was found dead inside her car in California on Tuesday morning. A drug overdose is believed to be the possible cause. Barrymore was 47.
Ireland Baldwin is now part of a new ad campaign for the clothing brand Rampage. And despite not offering a line of intimates, the people at Rampage presumably said "screw it," and just photographed Ireland in her underwear:
An anonymous friend of Jay Z and Beyonce claims that the couple is planning to split in late September after their tour is through. They're expected to play pretend until then, because sometime, money is more important than personal happiness.
The cover of Maxim magazine's September issue features which — after a quick poll of all the guys in our offices — was determined to be everyone's favorite kind of Jessica Alba.
Because God is clearly on Justin Bieber's side, the singer was photographed on a yacht with Australian Victoria's Secret model Shanina Shaik just hours after successfully dodging a punch from Orlando Bloom outside an Ibiza restaurant (which started when Bieber reportedly bragged about romancing Miranda Kerr). He also uploaded a pic of a sad Orlando Bloom to his Instagram account, just to "up" his jerk factor another notch.
Speaking of Kerr, she's now appearing in an ad for Seven for All Mankind (below) where she's rolling around in bed, topless, wearing only a pair of jeans. So we guess Beiber isn't the only thing she (allegedly) likes taking to bed. (Please don't punch us in the face, Orlando Bloom.)
And finally, Gordon Ramsay's 12-year-old daughter Tilly will be getting her own BBC cooking show within the next two years. Let's hope she's just as good at belittling her sous chefs with expletive-filled taunts and tantrums.