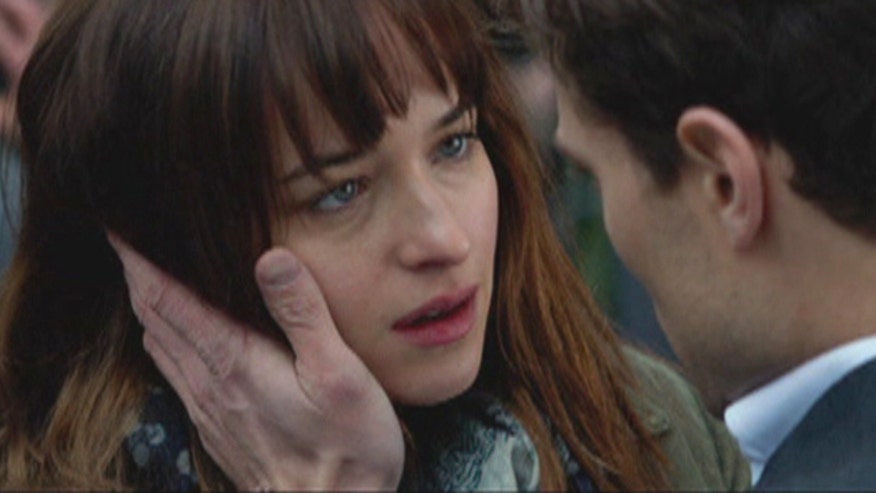 The highly anticipated trailer for the racy film adaptation of "Fifty Shades of Grey" hit the web today, sending fans of the book series into a frenzy.

Considering the book's sexual content, the trailer is relatively mild, except for the last few seconds, which includes an artful montage of some of the film's raunchier scenes.

Fans of the series immediately took to Twitter to react to the trailer's release. Some raved about the upcoming flick, while others seemed hesitant to embrace the movie adaptation of the wild book.
v excited for fifty shades movie

— rachel (@strxwberryziall) July 24, 2014
YES TO FIFTY SHADES OF GREY TRAILER!!! so excited!!!

— Ashilla Zahrantiara (@ashillazhrtiara) July 24, 2014
Ugh so excited for the Fifty Shades of Grey movie that I should be embarrassed

— Renee Marie (@_reneemariee) July 24, 2014
Fifty Shades of Grey film trailer looks disappointing #FiftyShadesOfGrey

— Chloe Sparks (@closparks21) July 24, 2014
"Fifty Shades of Grey" hits theaters on Feb. 13, 2015.