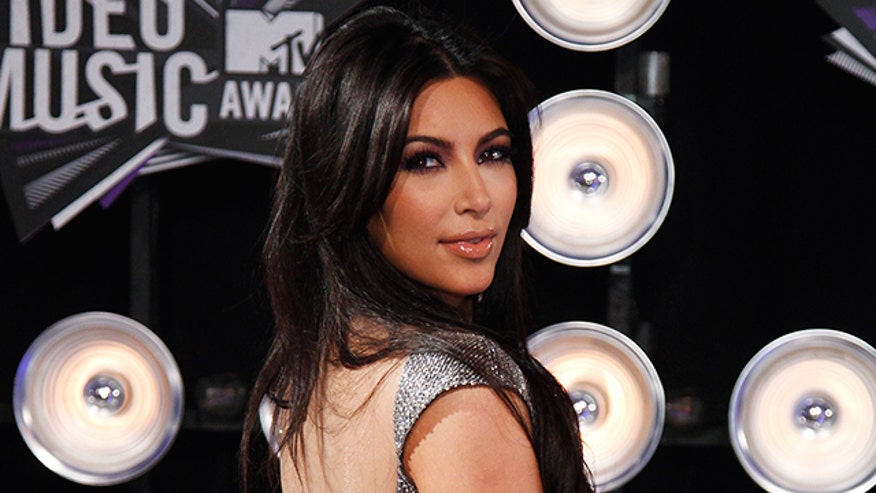 Here's the latest and greatest:
Prince Harry's back on the market after reportedly breaking up with Cressida Bonas; People magazine reports she was "too needy." So much for her dreams of becoming a royal.
Taylor Swift has a new look — and it isn't high-waisted shorts that show off her legs. And if you like the look, you can buy it here.
Wanna learn how to get Kim Kardashian's bodacious butt? Joey Gonzalez, Barry's Bootcamp CEO and partner and the trainer of such stars as Kim Kardashian and Jessica Biel, can show you how to get the perfect butt in the video above.
After getting a glimpse at the ratings from NBC's recent staging of "The Sound of Music Live" with Carrie Underwood, FOX has decided to stage a televised version of "Grease" in 2015. But it's based on the play — not the movie — so don't expect to hear the sweet sounds of Frankie Valli's anachronistic theme from the film.
Perhaps encouraged by Supermodel Chrissy Teigen told People magazine that she and husband John Legend once had sex during a flight to Thailand. (Note to supermodels: WE ALL HAVE TO SHARE THESE PLANES, OKAY? LET'S TRY NOT TO MAKE THIS A HABIT.)
Miranda Kerr did what Miranda Kerr does best and showcased a chestful of cleavage on the cover of a magazine. This time, she busted out the goods for Vogue Taiwan.
Late-night host Craig Ferguson is leaving CBS's "The Late Late Show" after 10 years as host. Although, according to his show's ratings, that fact will upset only a small percentage of you.
Warner Bros. reportedly wants Matt Damon for the lead in their upcoming Aquaman and Justice League films, which would see Damon once again co-star with off-screen buddy Ben Affleck (our new Batman) in the latter. It'll be just like "Good Will Hunting," except with superpowers, and not at all like "Good Will Hunting."
Nicole Richie and her new purple hair posed for the cover of Paper magazine. We'd like to be the first to point out that her stylist was clearly influenced by Paul Walker's updo from the cover of the 1998 "Meet the Deedles" VHS tape.
The Spice Girls invited Chris Martin to Victoria Beckham's 40th birthday party in London on Saturday night, where they all seemingly got sloppy drunk (or "well pissed," as the Brits might say).
Adam Levine called co-host Blake Shelton stupid on Twitter, so Shelton tweeted out Levine's personal cell number during Monday's live broadcast of "The Voice." Presumably, the two will now dish out escalating pranks until one of them lands in the hospital, or perhaps a Turkish prison.
Sandra Bullock will be starring as iconic Tupperware saleslady Brownie Wise in an upcoming film about Tupperware, because that's clearly a story that needs to be told.
Emma Stone appeared on Monday night's episode of "The Tonight Show With Jimmy Fallon" to beat him in one of his signature lip-synch battles. It's worth a watch.
The nominees for the Tony Awards were announced on Tuesday morning, but the actual ceremony doesn't take place until Jun 8th, so there's still time to fly to New York, watch all the nominated productions, and fly back home millions of dollars poorer!
In and interview/concert in New York City on Monday, Billy Joel admitted to trying heroin, but just once. It got me so high, I didn't know how to deal with it," he stated.
According to Deadline, Harrison Ford will reportedly have a very big role in the next "Star Wars" installment. In other news, Billy Dee Williams will not.
Twenty-five years after filming "When Harry Met Sally," actors Meg Ryan and Billy Crystal reunited to honor director Rob Reiner at an award ceremony in NYC, where they both appropriately looked about 25 years older.
And finally, Orlando Bloom might be dating Selena Gomez, because hey, he's gotta do something while his ex-wife is getting busy in airplanes and posing for Vogue Taiwan.