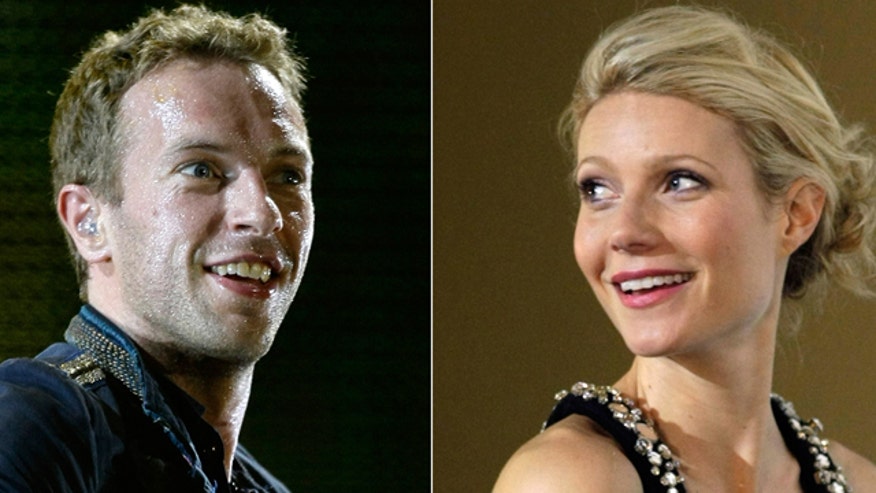 LOS ANGELES – People Magazine's Most Beautiful Person – Gwyneth Paltrow – is now a single woman.
The Oscar-winning actress and her musician husband, Chris Martin, announced their separation on Tuesday after 10 years of marriage.
"It is with hearts full of sadness that we have decided to separate," the parents of daughter Apple, 9, and son Moses, 7, announced on the Paltrow's GOOP website under the headline "Conscious Uncoupling."
"We have come to the conclusion that while we love each other very much we will remain separate," they wrote in the joint statement. "We are, however, and always will be a family, and in many ways we are closer than we have ever been."
According to an eyewitness who spotted the duo at Sony Studios on Saturday, something appeared "amiss." Martin, 37, and his band Coldplay performed songs from their new album "Ghost Stories" for a small crowd in order to film extras for the DVD, which was followed by a very intimate after party comprised mostly of friends and family. Not only did the couple not appear to be interacting, but we're told Paltrow, 41, seemed particularly stressed, somewhat aged, and less vibrant than her typical spritely, macrobiotic self.
And the split was apparently coming for quite some time.
A source connected to Martin said he already determined – long before the official break-up announcement – that he would not be doing any press to promote the new release, which slated to hit shelves and the digital market on May 19.
We're also told that Martin considers this latest musical offering to be the "most personal" to date, perhaps inspired in large part by his marriage troubles. The first single, "Magic" which debuts this month seems to point to the notion of a split.
"And I just got broken, broken into two… I don't want anybody else but you," he sings. "And I can't get over, I can't get over you. Call it magic, cut me into two. And with all your magic, I disappear from view."
The second single, to be released in April, is comprised of more troubled lyrics like "in the darkness before the dawn, in the swirling of this storm, when I'm rolling with the punches and hope is gone" and "millions of miles from home…when I'm rolling with the thunder but bleed from thorns."
Other tracks on the album include "Another's Arms," "Always in My Head" and "True Love."
Ouch.
Last month, a rep for Paltrow denied rampant rumors that she had an affair with entertainment lawyer, Kevin Yorn. Infidelity murmurs also surfaced last year amid reports that the "Iron Man" star had ordered friends not to speak to Vanity Fair, who were said to be investigating a possible affair with Miami-based billionaire Jeff Soffer.
Follow @holliesmckay on Twitter.
Hollie McKay has been a FoxNews.com staff reporter since 2007. She has reported extensively from the Middle East on the rise and fall of terrorist groups such as ISIS in Iraq. Follow her on twitter at @holliesmckay