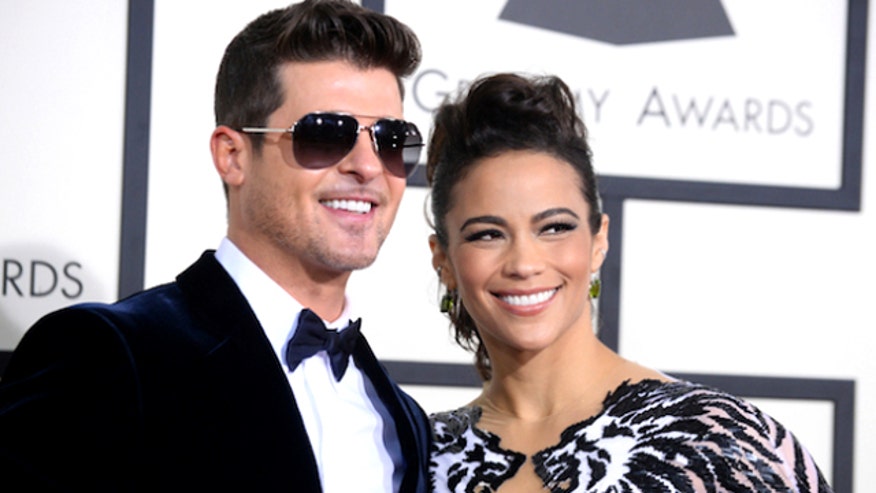 Robin Thicke and Paul Patton announced their separation last week with an official statement. Despite their long-by-Hollywood-standards marriage, given the events of the past few months, was anyone really shocked that they split?
DJ Joe Bermudez told FOX411 he played a recent show with Robin "and they looked really happy. I would never have guessed that this was coming."
"A lot of people blame the Blurred Lines video for their split but I don't see it. I feel like this is out of the blue. They looked very much in love to me," Bermudez said.
But SiriusXM Radio personality Cristina Palumbo said the dissolution of Thicke/Patton union of nearly a decade comes as no surprise to her.
"I think that it was the last straw when the photo came out of him taking a picture with a fan," she said, referring to a photo where Thicke was caught grabbing a fan's behind. "Twerking with Miley and the video with 'Blurred Lines,' even though that Paula Patton said she wasn't that upset about, I think there's always something in the back of a woman's mind."
Thicke told TMZ he is trying to get Patton back.
"I feel like guys take it harder, too, when there's a split," said Bermudez.
So far, in this case, it looks like Bermudez is right.