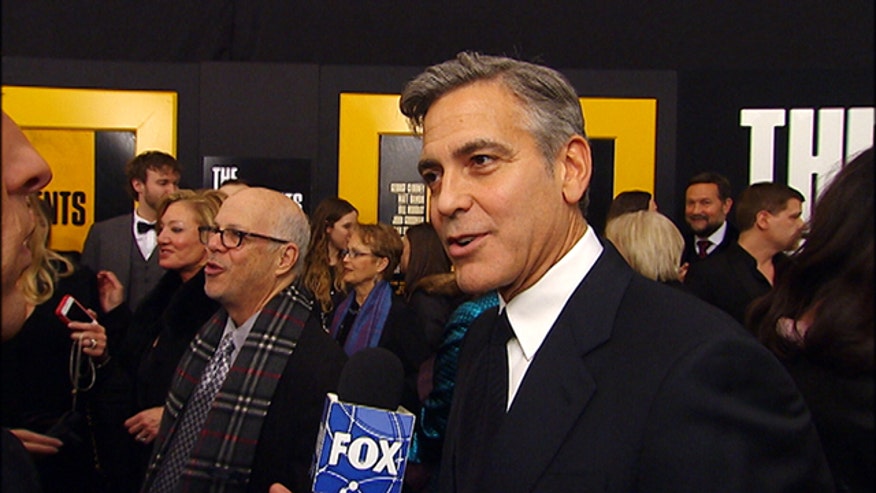 In The FOXLight's Michael Tammero recently caught up with the stars of "The Monuments Men," the George Clooney directed film spotlighting the theft of cultural treasures by the Nazis.
At the Feb. 4 New York premiere of the film, which focuses on art experts tasked with retrieving cultural treasures stolen by the Nazis during World War II, Clooney said he was surprised by the true story.
"(Hitler) was trying to not just kill everybody," Clooney, who also co-wrote the movie, told Tammero. "He was trying to steal their culture from them."
Opening Feb. 7, the $70 million film features an all-star cast: Clooney, Matt Damon, John Goodman, Cate Blanchett, Bill Murray, Bob Balaban, all of whom reportedly took huge salary cuts in accepting their roles.
Each of them said they felt passionate about the subject matter.
"I had no idea that (Hitler) was going to burn all the great art of Europe." Balaban said.
Damon saids he hopes viewers are able to see the importance of art in all of our lives as a result of seeing the film.
Added Murray: "It's got a lot of points of view, it's got a lot of emotion, it's got a lot of history."