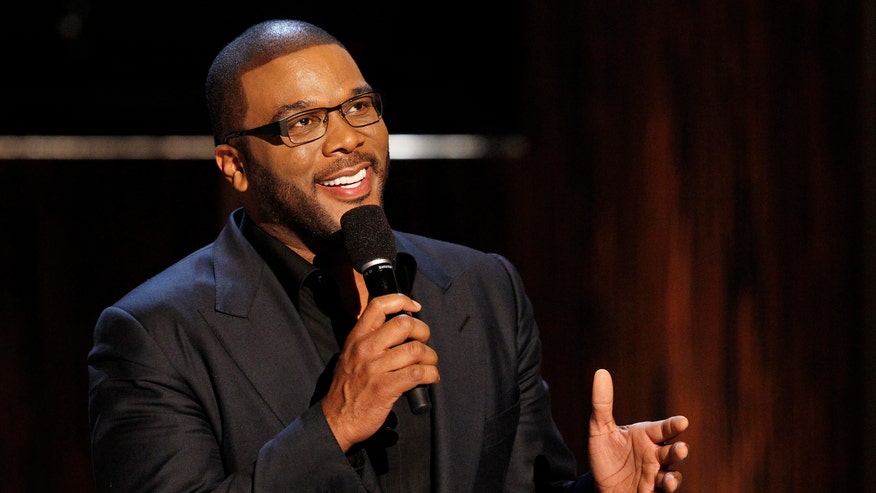 Filmmaker Tyler Perry and actress Tika Sumpter recently stepped "In the FOXlight" to discuss their newest film "A Madea Christmas," and, to a lesser extent, the magnificent hair of "FOXlight" host Michael Tammero.
"I feel like the wind is blowing your hair that way," said Perry, gesturing off into the distance.
Eventually, the topic of Tammero's luscious locks died down, and Perry went straight into Madea mode.
"What I wanted this movie to be about is a lot of things," said Perry, who wrote, directed and stars in the holiday film. "One is, to remind us that Christmas is not about big business; it's really about the birth of Christ. Can we just think about that for a minute?"
Perry says his film also tackles serious issues such as bullying and love, although it's still full of laughs. "It's all kind of wrapped up in this wonderful, kind moment, with this cantankerous, loud, obnoxious grandmother," he said.
Tammero also got the inside scoop on Perry's inspiration for Madea. "My mother, God rest her soul. And my aunt. Those women were Madea, are Madea … but they're the NC-17 version of her. Really."
Sumpter claimed she's got a Madea in her very own family, too. "My mother's a Madea," said the actress. "[She's] in your face, [she'll] tell you the truth. But funny. Loving."
Watch the rest of their interview above, and check out "A Madea Christmas," in theaters now.