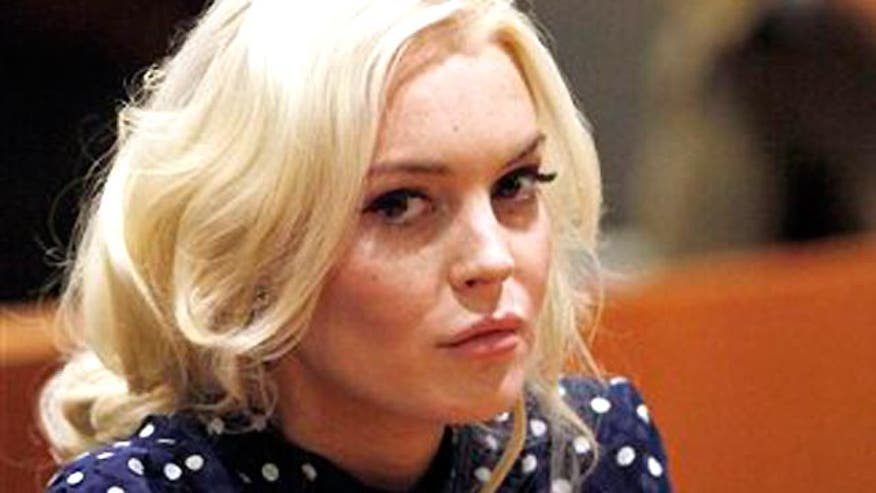 Lindsay Lohan has been sentenced to 30 days in county jail after admitting that she violated her probation by not keeping up with court-mandated community service.
Superior Court Judge Stephanie Sautner sentenced the actress for violating the terms of her release by being terminated from a community service assignment at a women's shelter.
Lohan will not, however, have to start her sentence until Nov. 7, so she can finish up a nude Playboy shoot for which she signed a six-figure contract.
If she had not been able to complete the shoot, she would have been in breach of contract, TMZ reports.
If Lohan completes a series of additional court-ordered community service and psychotherapy, she can avoid serving an additional 270 days in jail. If she fails to comply with the new court orders, she will have to serve the remainder of her sentence.
The judge told Lohan she must report back to court in December, January, February and March for updates.
Lohan will also get a new probation officer. Sautner has ordered the new officer to report any violations directly to the court.
It will be Lohan's fifth jail sentence since being arrested twice for drunken driving in 2007. The 25-year-old last served 35 days on house arrest on a four month jail sentence.
Sautner, who is the fifth judge that Lohan has faced since her first arrest in 2007, has expressed exasperation with the actress and California's budget-strapped jail system.
The Los Angeles City Attorney's Office advocated jail time for the actress, however spokesman Frank Mateljan declined to provide further details.
Lohan's spokesman, Steve Honig, declined comment before the hearing.
The "Mean Girls" star has been reporting to the Los Angeles morgue regularly, which Sautner ordered her to do at the last court appearance. The judge had sentenced Lohan to serve 120 hours doing janitorial work at coroner's office in April, but expressed hope that the actress would benefit from working three times that amount of hours at a women's shelter.
Lohan was terminated from the shelter program after failing to show up nine times at the center. She told her probation officer the assignment was not fulfilling, according to the actress' probation report.
The actress' morgue service has not been without drama -- she was turned away the first day after showing up 40 minutes late. She has shown up early several times since then. Assistant Chief Coroner Ed Winter declined to characterize how Lohan's service was progressing Tuesday.
Once a headlining actress, Lohan's court and personal troubles have overshadowed her career for years.
The Associated Press contributed to this report.