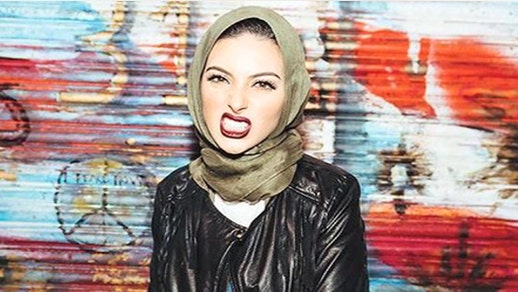 Latest Story
For the first time ever, Playboy has featured a woman wearing a hijab.
Updated 31 minutes ago
You can call Warren Beatty all sorts of things, like actor or director — just don't call him a "manslut."

Updated 59 minutes ago

Miley Cyrus, perhaps most known for her role as Hannah Montana, reveals in the October issue of Elle Magazine she was underpaid on the show.

Updated 1 hour ago
Hayden Panettiere has settled a lawsuit from what may be the most expensive dog sitter ever.

Updated 1 hour ago

The 1996 Miss Universe who was a topic of discussion up during the first presidential debate on Monday night has a complicated past.

Updated 2 hours ago

Courteney Cox wants people to leave the name of her close friend and former "Friends" cast mate Jennifer Aniston out of any discussion about Brad Pitt and Angelina Jolie's divorce.

Updated 3 hours ago
Image by: AP/Reuters
Pic of the Day
Updated September 27 2:30 PM
FOX 411 CONNECT
Daily must-read stories from the biggest names in Entertainment
Sign up for e-mail updates...
Thank you! You are now signed up for our newsletter.