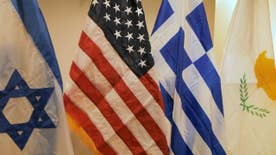 According to the UN's top human rights body, Israel is the worst human rights violator in the world today.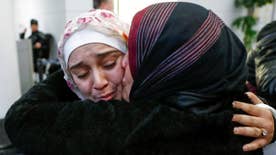 In the increasing welter of warfare in northern Syria, one of the biggest U.S.-based humanitarian organizations operating in the area has become collateral damage, at least tempora...
The U.N. high commissioner for human rights lashed out with an apparently veiled swipe at President Trump on Monday, warning about the danger of "political profiteers."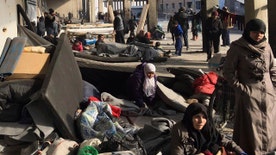 All military action in eastern Aleppo ended Tuesday as the Syrian government re-established control over the city, Russia's U.N. ambassador said, in what -- if confirmed -- would r...
Two killed as Congo opposition headquarters attacked, UN reports
The United Nations says at least two people have been killed after attacks on the headquarters of five opposition political parties in Congo late Monday.
The U.N. human rights office says local bans in France on burkini swimwear amount to "a grave and illegal breach of fundamental freedoms" and a "stupid reaction" to recent extremis...
South Sudan's government has recruited child soldiers in the past week to prepare for a renewed conflict, according to an internal United Nations document obtained by The Associate...
Sweden and Kazakhstan won contested elections for coveted seats on the Security Council on Tuesday and the Netherlands and Italy ended a battle for another seat by agreeing to spli...
Eritrea's "systematic, widespread" human rights abuses should be referred to the International Criminal Court as crimes against humanity that include enslavement of up to 400,000 p...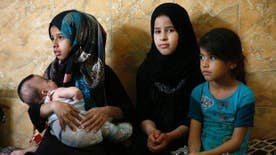 John Huddy reports from Jerusalem