Federal officials say they'll correct a Confederate soldier's gravestone that was inscribed with the wrong name decades after he died at a Civil War prison camp in New York.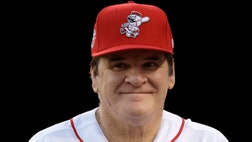 Thank you to all of the Pete Rose fans out there. I have the absolute greatest fans in the world.  My fans gave me a 9-minute standing ovation in the Baseball Capital of the World and still...
The path to retirement may be rocky, so plan well and save more.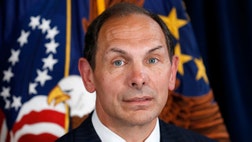 Among those fired are a top purchasing official at the Veterans Health Administration, directors of VA hospitals in Pittsburgh and Dublin, Georgia, and a regional hospital director in central Alabama.
The Veterans Affairs Department has fired four senior executives as officials move to crack down on wrongdoing following a nationwide scandal over long wait times for veterans seeking medical care...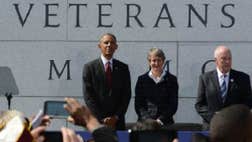 America's disabled veterans were honored Sunday during the dedication of a national memorial that President Obama called a reminder to the nation of what it owes to those injured and wounded...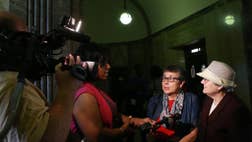 A judge struck down part of Missouri's gay marriage ban for the first time on Friday by ordering the state to recognize same-sex marriages legally performed in other states, saying state laws...
Lois Pope, heiress to the National Enquirer fortune, was a Broadway singer in the 1960s when she vowed to do something to help disabled veterans.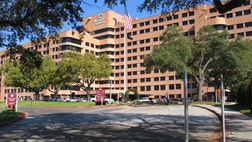 A month-long Watchdog investigation revealed that patients at Overton Brooks VA Medical Center frequently have no sheets, blankets or pajamas while waiting for linen supplies to be trucked in from...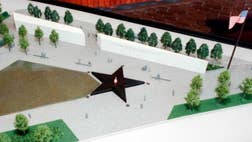 The first national memorial honoring disabled veterans will open this October.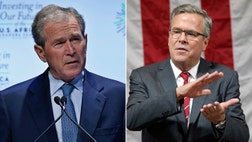 Is Jeb Bush running for president? His brother sure seems to think he wants to.