El Salvador Records First Murder-Free Day in Three Years
By ,
Published December 17, 2016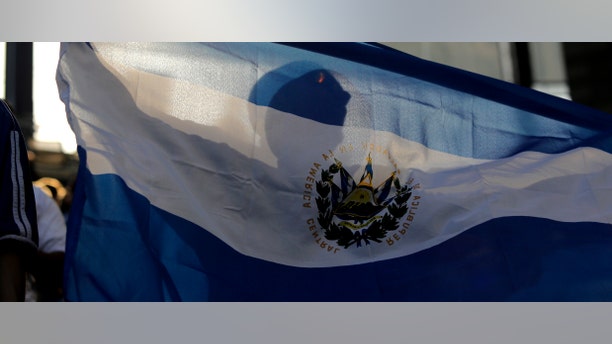 For the first time in almost three years, authorities in El Salvador on Saturday were not called to a murder scene.
The day marked the first time the Central American nation did not experience a homicide since leftists President Maurico Funes took office in June of 2009.
"After years when the number of murders reached alarming levels of up to 18 per day, we saw not one homicide in the country," Funes said in a statement on Sunday, according to The United Kingdom's The Guardian newspaper.
When Funes took office, El Salvador averaged 12 murders a day, which climbed closer to 18 a day in early 2012. Much of the bloodshed has been blamed on rival gangs battling for turf throughout the tiny country.
Salvadoran authorities claim that the Mara Salvatrucha gang, better known as MS-13, and Barrio 18 are responsible for between 60 percent to 90 percent of the homicides carried out in the country.
In March, El Salvador's Roman Catholic Bishop claimed that the recent drop in homicides in the Central American nation was due in part to the Church negotiating a truce between the MS-13 and Barrio 18 gangs.
Bishop Fabio Colindres said that the Church interceded between the two gangs, whom agreed to stop their deadly attacks. Colindres added that neither the police nor the military had made any concessions with regard to the truce and that gang leaders had contacted the Church to ask for mediation.
Colindres added that the dip in homicides – down from 14 killings in January and February to an average of 5 a day in March – was due in large part to the work of the country's Security and Justice minister David Munguia Payes.
El Salvador is one of a number of countries in Central America that have seen a spike in violent crime in recent years, due in part to gang activity and drug trafficking. According to figures from United Nations Office on Drugs and Crime, El Salvador ranked second on a list of the countries with the highest murder rates per 100,000 of the population in 2011, with 71.
Neighboring Honduras ranked No. 1 with 86 murders per 100,000. Latin American and Caribbean nations dominated the top ten of the UN list, with Venezuela coming in fourth, followed by Belize and Guatemala at five and six.
President Funes, who was in Colombia at the Summit of the Americas this weekend, recently created security measures for the drop in violence and ordered the military to pick up routine security duties.
Follow us on twitter.com/foxnewslatino
Like us at facebook.com/foxnewslatino
https://www.foxnews.com/world/el-salvador-records-first-murder-free-day-in-three-years