Afghanistan Officials Promise Investigation After Video Surfaces of Stoning Deaths
By ,
Published December 10, 2015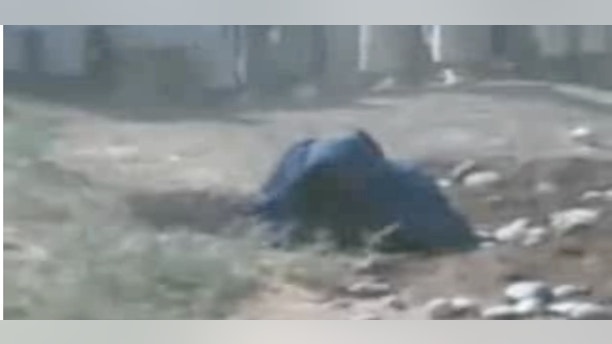 Afghanistan officials are promising an investigation after a video surfaced of the first public stoning on record since the Taliban fell from power nine years ago.
In the video a Taliban leader explains to a crowd of roughly 200 people last August that a couple deserves to die because they were committed to other people when they eloped together.
Dozens of men then throw rocks at the woman, who stands in a four foot hole, while yelling "Allah akbar." But despite being clobbered for two minutes by countless large stones that left her burqa soaked in blood, the woman, identified as Siddqa, survives the stoning and is eventually shot by a spectator with an AK-47.
The man, Khayyam, is then brought out, blindfolded and subjected to an even more ferocious attack with even larger stones as he lies face down on the floor.
Khayyam reportedly was married with two children when he ran off with Siddqa who was in another relationship against her will. Reports vary as to whether she was engaged or married.
Men in the area are allowed to have up to four wives, so the couple was lured back with the false promise that they would be allowed to marry.
Regional police chief Gen Daoud Daoud told the BBC that special investigators would be sent to the region to find the perpetrators in the video and bring them to justice.
Afghan President Hamid Karzai in August also condemned the stoning and said the government would make every effort to punish those responsible.
"Stoning these two young Afghans by an illegal group without a fair trial is an inhuman and un-Islamic act that can in no way be justified," he said in a statement.
But Taliban spokesman Zabiullah Mujahid told the BBC that "stoning is in the Koran and that it is Islamic law."
"There are people who call it inhuman, but in doing so they insult the Prophet," he said. "They want to bring foreign thinking to this country."
https://www.foxnews.com/world/afghanistan-officials-promise-investigation-after-video-surfaces-of-stoning-deaths