South Carolina police believe missing couple is dead; two have been charged in connection
By ,
Published September 27, 2017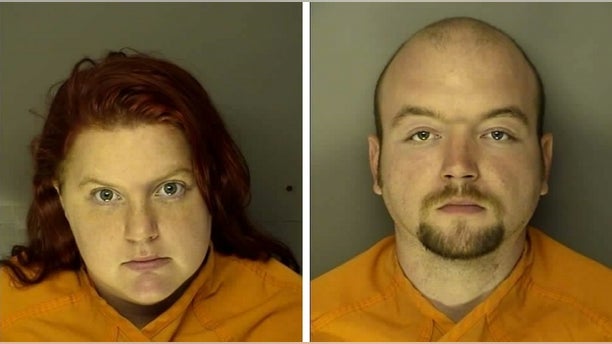 A man and woman from South Carolina have been charged Sunday with killing a couple who reportedly went missing on July 1, according to authorities.
Jordan Marie Hodge, 21, and Kenneth Wayne Carlisle, 28, of Aynor were both arrested on Friday and charged with murder and other charges, including financial credit card fraud.
AUSTRALIAN WOMAN SHOT DEAD BY MINNEAPOLIS POLICE AFTER CALLING TO REPORT POSSIBLE CRIME
Linda McAllister, 64, and William Clemons, 45, reportedly vanished on July 1, according to the Conway Police Department. The couple was spotted in the Conway neighborhood before the two disappeared.
"Through a cooperative investigation between our agency and the Conway Police Department, probable cause has been established to believe that the missing couple from Conway are deceased," Horry County Police Department wrote in a Facebook post.
DELPHI MURDERS: INDIANA STATE POLICE RELEASE SUSPECT SKETCH IN SLAYINGS OF 2 GIRLS 
Human remains were found in Horry County on Saturday. Horry County Police said Carlisle and Hodge's arrest were linked to the human remains that were discovered.
Horry County Deputy Coroner said the remains have not been determined and identified yet.
The Associated Press contributed to this report.
https://www.foxnews.com/us/south-carolina-police-believe-missing-couple-is-dead-two-have-been-charged-in-connection