Mystery deepens: Who left 130-year-old rifle in NV desert?
By Matt Finn, ,
Published November 30, 2015
A 130-year-old rifle found in the Nevada desert last year is fully loaded with mystery—and some of the questions surrounding it might never be answered.
The Winchester 1873 rifle was discovered in the Great Basin National Park leaning against a juniper tree in November. But the strange discovery has triggered more questions than answers.
"You have this gun that no one really knows what happened to it and it gets so much attention because of that," said Ashley Hlebinsky, curator at the Cody Firearms Museum, in Wyoming.
"You have this gun that no one really knows what happened to it and it gets so much attention because of that."
The gun was carefully collected and shipped to the museum, where its weathered wood was stabilized with an alcohol solution. A team of researchers carried the firearm to a local hospital to be X-rayed under the patient name "Rifle."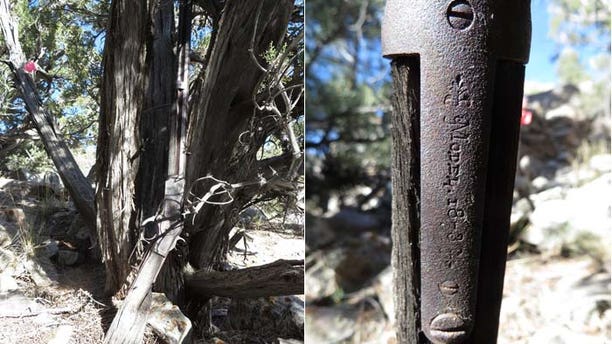 Museum workers determined the rifle, which was massed produced and is billed as the "gun that won the west" was made in 1882 -- but there are no records to show who owned it.
Adding to the mystery, the gun's lifter was removed so it was only capable of firing a single shot at once.
Researchers told FoxNews.com the area in Nevada where the gun was found doesn't help the case either. There was never a recorded fire in the region, which would help them date the gun's presence at the tree, had it survived the flames. Archaeologists scoured the nearby soil for related clues but found nothing—especially not a body.
The Winchester rifle is currently being preserved and is on display at the Cody Firearms Museum, where it sits among 7,000 other guns. Hlebinsky said the Winchester is the star of the show.
"I think a lot of it has to do with the allure and the mystique," Hlebinsky said. "Why was it leaning up against that tree, how long has it been there, who left it and why."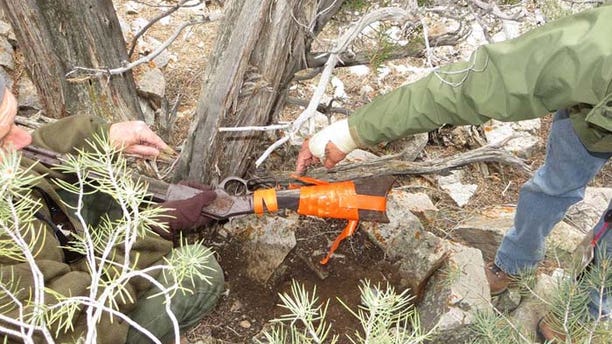 And, folks are coming up with all types of scenarios about how it got there.
"A personal favorite of mine is 'my ex-wife hid it and took it from me,'" she said.
The museum won't estimate how much the rifle is worth, but gun experts at Las Vegas' famous Gold and Silver pawn shop say the added backstory of the rifle would likely increase its value.
"It definitely can fetch a higher price, probably a few thousand dollars I would say," said Travis Benton, store manager.
Eventually the Winchester rifle will be shipped back to the Great Basin Park for permanent displa, it's tattered body and the secret of how it ended up in the desert forever protected by a wall of glass.
https://www.foxnews.com/us/mystery-deepens-who-left-130-year-old-rifle-in-nv-desert