Masked gunman targeting victims in Chicago neighborhood, 2 men killed over 2 days, police say
By Travis Fedschun
Published October 03, 2018
Two seemingly random "execution-style" shootings in a Chicago neighborhood appear to have been committed by a mysterious masked gunman using the same firearm, officials said Tuesday.
Chicago Police said at a news conference ballistics tests showed the same gun was used in the killings of 73-year-old Douglass Watts and 24-year-old Eliyahu Moscowitz in the city's Rogers Park neighborhood on the North Side.
"Both shootings came from the same gun and likely the same suspect," Chicago Police Superintendent Eddie Johnson said at a press conference. "The shell casings found at both crime scenes were found to be a match."
Watts was shot and killed Sunday morning around 10 a.m. while walking his dogs, FOX32 reported. Police said a gunman dressed in all black and wearing a ski mask approached the 73-year-old and shot him in the head before fleeing.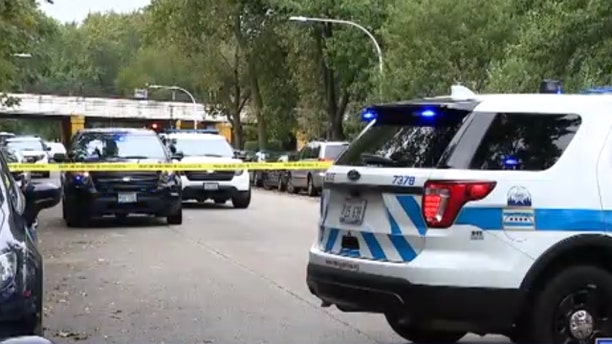 A neighbor who heard the gunshot and responded to the scene told WGN it was a "senseless murder."
"I later came out to find my neighbor of five years face down in the middle of the street dead," Lynda Kaplan told WGN. "He was out walking his dogs, and he was shot execution-style."
About 36 hours after Watts was gunned down, police said Moscowitz was shot and killed a half mile away on a lakefront path at Loyola Park. Chicago Police said Moscowitz was also shot in the head.
CHICAGO MAN, 73, SHOT DEAD WHILE WALKING DOGS: REPORT
The 24-year-old was an avid gamer in Chicago's Pokemon Go community, and had just been spotted hours before in the neighborhood playing the game with a group of friends.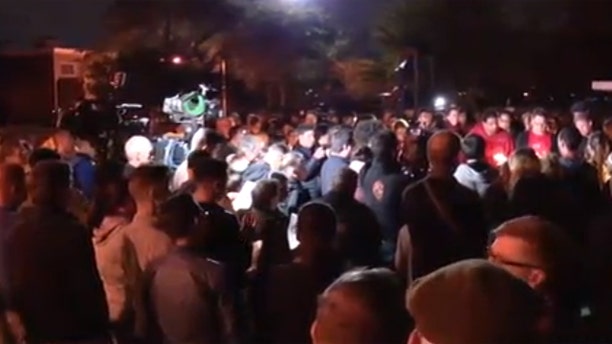 "He was standing there laughing, playing with my son," Angela Kallies told the Chicago Tribune. "He was so nice, so friendly and never turned anyone down."
During a news conference on Tuesday, police released a surveillance photo of a suspect wearing all-dark clothing and a hooded mask.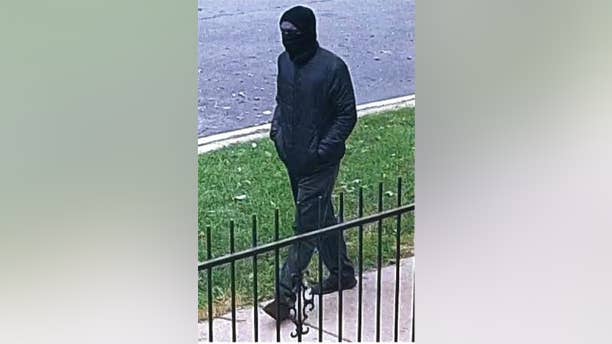 "This person is clearly trying to disguise themselves," Johnson told reporters. "Clearly he or she knows what they are going out to do."
Investigators initially thought Watts was killed during a robbery, but Johnson said nothing had been stolen from either man, according to FOX32. Police haven't identified a potential motive, but Johnson didn't rule out the possibility of a hate crime.
The Chicago arm of the Bureau of Alcohol, Tobacco, Firearms and Explosives said it would use "all available resources" to help Chicago Police arrest the gunman.
"Your safety is our main concern," the agency said. "If you know something, say something."
The city's outgoing mayor, Rahm Emanuel, warned the community to be "vigilant" going forward.
"I know firsthand the Rogers Park community is strong, is resilient and is a supportive community," he said at a news conference. "We need those core values and the police department needs those core values at this time. People will go about their daily lives but we want it to be done in a safe way, a smart way and vigilant about their way."
Anyone with information is asked to contact the Chicago Police Detective's tip line at (312) 744-8200.
https://www.foxnews.com/us/masked-gunman-targeting-victims-in-chicago-neighborhood-2-men-killed-over-2-days-police-say